---
---
If you would like to move to Poland, but are not a citizen of one of the countries of the European Union, then this article will tell you how to do it. We will cover 7 common ways to move, and see how to get your passport photo printed on a  valid visa   or other official document!
Travel guide to Warsaw, Poland
1. Polish Card
The Pole's Card is a card confirming your belonging to the Polish people, this is not Polish citizenship! Also, it does not replace visas and by itself does not give the right to enter and stay on the territory of Poland and the EU. That is, you still need to get a visa, but in a simplified form and without a consular fee.
The main advantages are employment in Poland without the need to obtain additional permits, as well as the possibility of doing business in Poland on the same rights as citizens.
If one of your grandparents has Polish roots, then moving will not be difficult. To get a card you will need to have an interview with the consul at the Polish embassy according to your place of residence. The interview will include questions about you: name, age, occupation, and so on. In addition, questions will be asked regarding Polish culture: important historical figures, events, holidays. As a rule, the interview lasts about 20 minutes, to successfully pass it enough basic knowledge of the language at the A1 level is necessary.
Poland: Find local activities
Pole card is issued absolutely free. With it, you get all the rights that the holder of permanent residence has: you can freely live and work in Poland or study at universities for free. After a year of permanent stay in the Republic of Poland on the basis of the Pole Card, you have the right to apply for citizenship.
2. Family reunion
If one of your close relatives is a citizen of the Republic of Poland, the holder of permanent residence or a long-term resident of the EU, then moving will also not be difficult. You will need to provide proof of kinship documents and the provision of your financial documents or sponsorship letter. You can apply for family reunion if you have one of the following types of kinship:
Spouse
Children under 18 years old. (including adopted children and children from a previous marriage).
Parents who are in care or in refugee status.
3. Invitation from the employer
If you decide to move on the basis of a work visa, then your employer will need to apply for a work permit and send you an invitation. Based on this invitation, you can arrange legal stay in the territory of the Republic of Poland for a period of 6 months to 3 years. It should be noted that if you decide to change your employer during this period, you will have to make a new work permit and a new visa or residence permit.
Varieties of Invitations
Invitation based on oswiadczenia.
A simplified version of a work permit for up to 180 days in the current year. Issued by the employer online for foreigners from Armenia, Georgia, Moldova, Belarus, Russia and Ukraine. Issued after 14 days. The employer can personally pick up the document or someone can do it for him by proxy.
Work permit
Work permit involves a whole set of documents. Also served by the employer. A market test is required (as a rule, this takes no more than two weeks), confirming that there are no candidates of Polish citizenship for this workplace. The exception is employees who wish to renew their work permit with a specific employer. And also those who previously worked on the basis of oswiadczniа, and only subject to the execution of a working contract umowa o prace. In these cases, a market test is not required.
4. Opening your own business
If you have an entrepreneurial spirit and you love new challenges and risks, then this is a great way for you to immigrate.
It should be noted that without a Pole card or a residence permit, you will not be able to register yourself as an individual entrepreneur. But! You will be able to open a company as a legal entity (spółka z ograniczoną odpowiedzialnością (sp. Z. Oo.), And conduct absolutely any business. Usually, the first residence permit is valid for up to 3 years.
Pros!
Sp z oo relieves you of any financial liability in the event of bankruptcy of the company.
Minuses!
Higher monthly financial costs of the company, compared with individual entrepreneur
It is required to show monthly net income equivalent to a living wage.
5. Work as a freelancer through a business incubator
If you earn money on the Internet and are not tied to a specific place of work in any way, then an excellent solution for moving is to work with a business incubator, which is essentially an intermediary.
Pros!
You do not need to open your own business and bear the associated costs and risks.
Legally, you are an employee of this company, but at the same time you remain independent and are freed from a bunch of bureaucratic issues: accounting, legal.
You can get a residence permit (Karta czasowego pobytu) for three years. And later after 5 years the EU resident card.
If you are a worker in the creative profession, then you are taxed less, something about 9 percent.
Minuses!
Double taxation. You pay tax from both the employer and the employee. (It's quite logical, because de facto it is.)
In addition, you pay monthly for the services of the incubator company, which are about 300-500 zlotys per month (about $ 100).
You need to accrue monthly wages to yourself in an amount not less than the permissible minimum income for living in Poland.
6. Training
It can be both annual language courses, and admission to higher educational institutions. While studying full-time, you can legally work up to 40 hours a week without a work permit. In order to get a visa on this basis, you will need an invitation from an educational institution, a certificate of payment for at least 1 semester and a bank account in the amount of 1500-2000 euros. Basic documents such as international insurance, for example, will also be required.
When entering a university, you don't have to be fluent in the Polish language; most educational institutions include training in the Polish language in the first semester program.
The main disadvantage of this type of relocation is that you can get a visa / residence permit for a maximum of one year.
7. Temporary stay with a Schengen visa
If none of the previous solutions are working for you, if you want to go to see for yourself, or if you want to stay for a shorter period of time, then consider get a  Schengen visa   that will allow you to stay up to 90 days, over a period of 6 months, in the whole  Schengen area   (Poland, Germany, France, Italy, Spain, etc.).
As it might be difficult to get it by yourself, we recommand getting the  Schengen visa   through a professional company such as  iVisa services   that will help you getting proper  passport photos   and other documents required to get your Schengen visa, but will also manage all administrative documents for you. All you'll have to do is to send them the documents, pay the corresponding amount, and wait for your passport back with a  Schengen visa   at home!
Conclusion
If you have decided to move, then, first of all, be extremely careful with intermediary firms that often ask for fabulous money for their services, leaving you with nothing in the end. Therefore, regardless of which of these methods of relocation you will use and regardless of whether you will do this with the help of an intermediary or on your own, be sure to study all available information on the network. Do not be lazy! Good luck to everyone!
Travel guide to Wrocław, Poland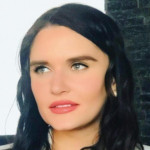 Sasha Firs blog about managing your reality and personal growth
Sasha Firs writes a blog about personal growth, from the material world to the subtle one. She positions herself as a senior learner who shares her past and present experiences. She helps other people learn to manage their reality and achieve any goals and desires. 
---
---
---
---