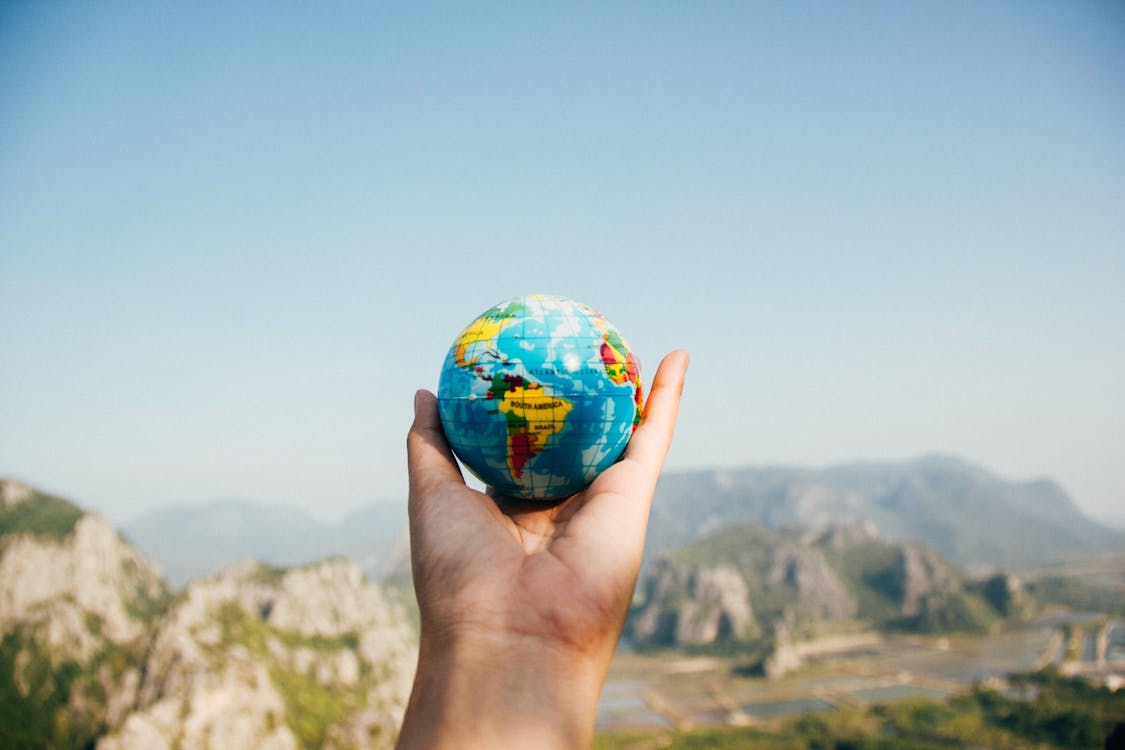 ---
---
Traveling abroad is an opportunity that not everyone has the chance to experience. It's an adventure of exploring a foreign land, sightseeing unfamiliar buildings, trying new flavors, visiting historical places, and more.
It's undoubtedly exciting but can be an overwhelming experience if you're a first-time traveler. You have to prepare travel documents and an itinerary. Not to mention, you also need to pack your necessities for the trip.
If you struggle with preparing for your trip, watching YouTube videos and reading blogs can be helpful. That's why we have this discussion. We've compiled some essential tips for traveling abroad for the first time. Keep reading!
#1. Prepare Essential Travel Documents
Traveling abroad requires essential documents. A passport is a mandatory document if you travel abroad. Ensure the validity of your passport. You can check whether it is still valid for at least six months beyond the duration of your trip.
Other than a passport, you also need a visa. A visa is a travel document that legalizes visiting a foreign country. Some countries require a visa before your arrival, while others issue a visa on arrival.
Keep your documents organized in your backpack or  carry-on   bag, so you can pick them up quickly when needed. Some other documents you may need to prepare and organize include the following:
Travel insurance (if necessary)
Airline tickets
Itinerary copies
Health documents (for example, vaccination certificates)
International driving license if you plan to drive vehicles
#2. Research Your Destinations
One of the ways to make your traveling go smoothly is by researching your destinations. You can familiarize yourself with the culture or tradition, including understanding the social norms that help you respect the locals.
Also, learn about geography to help you plan your itinerary and clothing appropriately. Researching your destinations prevents misunderstanding or unintended cultural offenses during your trip.
Consider buying a guidebook, watching travel videos, and reading blogs about your destinations. This way, you can find the best ways to enjoy your destinations and manage time and budget efficiently.
#3. Make a Travel Itinerary
Creating a travel itinerary is an essential part of planning a trip abroad. It helps you plan your trip in advance and avoid last-minute stress and expenses. Besides, you can arrange accommodations and stay organized during your trip.
For example, you can book a hotel a few weeks before arrival. It can help you get a lower price than if you book at the last minute. The same thing goes for flight tickets. If possible, book a destination ticket online so you can come prepared and time-efficient.
#4. Pack Smart
Packing can be exciting and stressful at the same time. It's best to list the important stuff you need to bring when traveling. Your list must include vital documents, medicine, clothing, necessary devices, and toiletries.
Avoid packing in a hurry, as it can be dangerous. You can be very forgettable when packing at the last minute. Consider taking a week before to make a list and start organizing your travel documents.
Choose comfortable and appropriate attires for your destinations. Don't go overboard with your clothes. Consider hand washing your clothes at the hotel to keep your luggage as light as possible.
Bring a pair or two of comfortable shoes if you walk a lot. Don't try to stand out in the crowd by using too much jewelry or expensive clothes to prevent unwanted accidents.
#5. Learn Basic Local Language
Learning the local language of your destination country can give you many benefits. You can navigate and communicate better with locals, especially when asking for help, ordering food, or negotiating prices.
Never expect locals to be good at English as a universal language. Learning their language is also an act of showing respect. You can learn basic things like saying thank you and asking for help.
In return, the locals will also appreciate your effort learning their language. You can communicate better with them and deepen your cultural immersion experience. Additionally, you can avoid miscommunications.
#6. Respect the Local Cultures
As a foreigner, you have to be mindful of the local cultures. That is why researching their cultures and traditions is essential. For example, you may need to wear special attire, can't take pictures, or remain silent during a trip.
If you violate the local rules, it may require you to solve the problem at the police station. Moreover, you may get dragged out of place in a worse scenario. This case will significantly cause trauma for you.
Show respect by not breaking the local's rules and try to smile whenever you communicate with locals. If you're respectful to them, they'll give you the utmost welcome and hospitality.
#7. Stay Safe and Connected
When traveling abroad, having a companion, whether your family member or friend, is better. You can make plans together and discuss solutions if problems arise. Traveling with someone also helps you to stay safe.
Consider bringing a protection tool like eye spray in your go-to bag. Be careful about storing your luggage, wallet, documents, and digital devices whenever you go out. You can also hire a trusted travel guide to maintain your safety.
In addition, stay connected to the people you leave at home. Inform your family about your location or send pictures to inform your condition. You can also share your plans with your family so they know when to call and check on you.
#8. Be Open-Minded and Have Fun
A thing to remember when you go abroad is you will meet people who are different from you. So be open-minded about diversity in terms of cultures, races, foods, religions, traditions, and ways of life.
Be culturally sensitive. So, don't mock other cultures or give negative comments about them. Try to have fun by appreciating and respecting different cultures. It's a new experience that will be worth your life.
Takeaway
Having the opportunity to travel abroad is a privilege you should be grateful for. Not everyone has the chance to explore and experience the beauty of foreign lands, cultures, and traditions. Additionally, traveling abroad will definitely help you improve yourself in many ways.
The above points are some points you need to consider when traveling abroad. To sum up the discussions, you should be well-prepared and culturally sensitive when exploring a new place. Also, don't forget to stay safe and have fun along the trip.

Breadnbeyond
Andre Oentoro is the founder of Breadnbeyond, an award-winning explainer video production company. He helps businesses increase conversion rates, close more sales, and get positive ROI from explainer videos (in that order) 
---
---
---