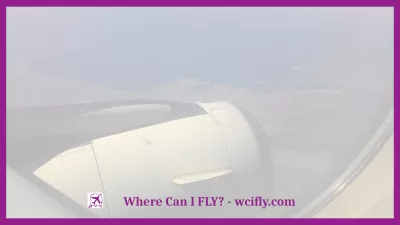 ---
---
Travel occupies one of the important places in the formation of a person's personality. Thanks to travel, a person learns a lot of new information, he manages to personally see the sights of different cities and countries, get acquainted with the peculiarities of life, and so on. Traveling helps to reveal the "new" self, increase creativity, reconsider the meaning of life and your relationships with other people. Many have noticed that after a trip, the supply of vitality increases, new ideas and desires appear.
After more than a year of grounded jets, border closures, hotspots, and frankly, mortal fear, it looks like the cloud we've been living under is lifting. Travel enthusiasts are brushing off their suitcases, checking their passport expiration dates—and their bank account balances. Some of us are even sitting on a bigger travel nest egg since our ability to see the world has been curtailed for so long.
But avid travelers know that every dollar saved on a flight, a meal, or a museum ticket can help fuel another takeoff. Spending wisely is the reason experienced travelers are able to travel as far and as frequently as they do. And you can get into the habit of being frugal, too, by following a few of their signature practices.
Tip #1: Travel Where Your Money Takes You the Farthest
Craving a beach vacation with a side of wine tasting? Sure, you could hop over to Cote d'Azur and spend a fortune. But savvy Europeans often choose to  travel to Bulgaria,   where the Black Seacoast comprises about a third of the country's winemaking region. You can book a hotel room on the Black Sea for about a third of what you'd spend on its French Riviera equivalent.
While Japan may seem like an obvious choice if you want to get your first glimpse of Asia, it's also one of the most expensive countries to visit. Look to the southeast of the continent, where you'll find more budget-friendly options.
You can also save money by narrowing your choice of destination to places where the  exchange rate for your currency   is highly favorable. For US travelers, those choices include countries as far flung as Costa Rica and Vietnam.
Tip #2: Build Some Flexibility into Your Schedule
If you can take off at a moment's notice, you may be rewarded with lower airfares and hotel rates. There are many travel aggregators whose job it is to help airlines and hospitality industry vendors sell off "inventory" before offers expire. Visit a few websites and sign up for automated alerts for last-minute travel deals to your chosen destination(s). You can even be flexible about your destination itself. Let's say you've had Greece, Belize, and Fiji on your bucket list for years.
You'll get to all of them eventually. Does it matter which comes first?
Airlines also make travelers pay a premium for convenience. Flights that depart or arrive during the hours most of us are asleep are often less costly than their nine-to-five counterparts. Catch a redeye and you can save a bundle.
Tip #3: Consider "Roughing It" for Awhile
We all have different standards when it comes to comfort. Maybe it's time to push your boundaries a bit? If you've always stayed at boutique hotels—yes, they can be much more charming—you may be able to trim your travel budget by considering some of the larger hotel chains. Hotel conglomerates enjoy economies of scale that they're able to pass on to consumers. And while some travelers may object to what they view as the cookie-cutter nature of chain hotels, there's something to be said for consistent quality standards.
Particularly in the COVID-19 era, well-established and enforced sanitation standards can give you peace of mind, too.
Bed and breakfasts are sometimes a more affordable choice than hotels. They offer the extra pleasure of spending time with local hosts. The best travel memories are often not about the places we visit, but about the people we talk to along the way.
If the word "hostel" calls to mind bunk beds in a barracks-like environment, you're in for a pleasant surprise. Or maybe even a shock. In the past couple of decades, hostels that rival boutique hotels for  stunning, eclectic design.   What's more, hostels offer a wonderfully social experience. Their inviting common spaces draw people from all over the world together for surprising, memorable conversations that can enrich your cultural knowledge—and give you inspiration for your next adventure.
Tip #4: Take Advantage of Credit Card Deals
  Travel credit cards are unlike   traditional cards. Most employ a point system that rewards you for using your card—the more you spend with your card, the greater the rewards you'll receive.
From free drinks and frequent flyer miles to first-class upgrades companion tickets, some of the perks are pretty fabulous. Travel credit card companies compete with one another to earn your business. Many offer generous sign-up bonuses, but you should be aware that bonuses are often tied to minimum purchases that must be completed during a brief introductory period.
But if you use your card to finance your entire trip, you can easily meet that spending threshold. Since travel credit cards can come with some very high interest rates, they're best suited to travelers who have a low  debt-to-income ratio   and excellent credit history.
The most economical way to use them is to pay off your entire balance on each due date. But if you've already set aside enough money to finance your trip, that's not hard to do. You can also use your travel credit card to pay for everyday expenses at home. That's another way to earn more points and rewards.
Speaking of credit cards, be sure to use one that doesn't charge foreign exchange or international ATM fees. This is one cost of travel that many of us overlook when budgeting.
Depending on how much you spend and whether you're planning a multi-national trip, you could reduce your expenses considerably with this one simple hack.
Tip #5: Barter for Your Bed
As the COVID-19 crisis subsides, more and more travelers will be taking to the skies, seas, and roadways. Many are pet owners. Many have plants that need watering. And some are simply security-minded and don't feel comfortable leaving their homes unoccupied while they travel.
  Land a house sitting or pet sitting gig   and you'll shave off one of the most expensive parts of your trip in exchange for doing just a couple of hours of home care. House sitting also offers the advantage of being able to cook some of your meals at home and save even more money. Plus it gives you an incentive to learn to cook some of the native cuisine!
Remember, the more you save on your next trip, the sooner you'll be able to reinvigorate your travel budget, the sooner you'll be able to travel again. For more money-saving tips,  explore our blog   and the many budget-minded tours offered by our partners.
Author Bio:
Susan Doktor is a journalist, business strategist, and principal at Branddoktor. She writes on a wide variety of topics including travel and  travel insurance,   finance, and food and wine. Follow her on Twitter @branddoktor.
---
---
---