---
---
The New Year's Eve is slowly approaching, and now that summer holidays are over, it is time to start thinking about the end of the year events, Christmas and New Years Eve !
While Christmas is most likely a family holiday, NYE is a party holiday, and a trip somewhere is a great way to celebrate the passage to the next year.
Many people are searching for cheap travel for New Year or might be dreaming of spending New Year in Paris or in other popular destination.
Bali: Find local activities
See below some travel ideas for the best New Years Eve parties in the world 2022, and let us know about yours :
1 - Cheap NYE getaways,
2 - Disneyland new years eve,
3 - Bali New Year - Bali NYE,
4 - New Year's Eve in the mountains 2022,
5 - New Years Eve events near me.
1 - Cheap NYE getaways
Depending where you are living, cheap things to do on New Years Eve might mean different things, and cheap places to travel for new years might be very different.
However, our proposition per continent is as follow.
Cheap places to go in Europe for new years
See about Warsaw, the capital of Poland. The country is generally one of the cheapest in Europe.
And, with plenty of hotels, it is a business destination. Meaning that accomodation prices are cheaper on weekends and holidays than on business days, and therefore cheap for New Years Eve - just like the parties are !
Cheap new year destinations USA
Houston, Texas is on average 74% more affordable than the most expensive North American destination, according to Booking.com.
Hilton Americas Houston
What about enjoying after a huge NYE party the Space Center, or visit the bayou ?
Cheap Bali holidays for NYE
See below our review of Bali, which is a great destination to spend NYE if you decide to spend it in Asia.
2 - Disneyland new years eve
What about a Disneyland New Years Eve ?
They are known to offer great shows, and being opened in the heart of winter can make up for an exceptionally beautiful scenery, if snow is in the game.
If not, the awesome decorations are still there, and the famous Disney parade is a ravishment for children and young couples on a romantic getaway.
It has great New Years Eve events for families, but also is one of the good New Years Eve ideas for couples.
Disneyland Paris NYE
The magic breaks eurodisney for New Years Eve !
Is disneyland paris open on christmas day ? Yes, it is open all year round. Disneyland paris opening hours christmas day from 9am until 10pm.
Is disneyland paris open on new year's day ? Yes, it is !
What time does disneyland open on New Years Eve ? Disneyland paris New Years Eve opening times are 9am to 18h30 / 6.30pm.
disneyland paris new year celebrations
Another option is to celebrate New Years 2022 in Paris, by going to the popular Champs Elysees, on which every year New Years in Paris is celebrated with a street party.
However, if you plan to celebrate New Years in Paris 2022, expect to be a little cold, and to have a hard time reaching any public bathrooms, as hundreds of thousands of people are gathering there to celebrate New Years in Paris 2022 on the Champs Elysees avenue.
3 - Bali New Year - Bali NYE
The most touristic island in Indonesia is also a great destination to enjoy New Years Eve... under the sun, at the beach, and with a cocktail !
With a very large hotel selection for all budgets, the island always has enough rooms for the many tourists coming.
What about starting the party with sunset on Kuta beach, west of Denpasar, partying until dawn, and going to see the sunrise East of the island on Nusa Dua beach ? They are only 30 minutes away by taxi, which can turn to one hour or more with traffic.
Kuta Beach to Nusa Dua – Google Maps
The best location to stay in Bali, at least party wise, is Kuta beach, where most parties happen, and beach is animated even at night.
Beautiful beaches in bali are actually... well pretty much everywhere. Best is to go away from Denpasar to enjoy cleaner beaches, as less tourists are walking there.
4 - New Year's Eve in the mountains 2022
Northern hemisphere winter means amazing time skying in the mountains for New Years Eve, after the ski season has opened.
Most ski resorts organize events for the year change, like a torchlight descent by the ski instructors.
It looks like a fire snake coming down the mountain, and it is something every mountain lover must see at least once !
New years eve in mountains is also a great way to do more sports than eating and drinking, and enjoying nature at the same time.
5 - New Years Eve events near me
It is not always necessary to go far to enjoy the end of the year party... many events are organized everywhere.
Booking a great hotel nearby, and enjoying the party they organize is also a way to feel in a different place, while not going too far and not spending too much.
Staying near home for the celebration is also a great way to avoid seasons travel peak, and January is actually a great time to travel and enjoy cheap prices.
Summer starts mid-January in India for example =)
But if you are looking for inspiration, these New Years Eve destination and tips might just be the ones that will become real plans, providing that travel will be possible! Let us know your favourite New Years Eve destination in comment.
In your experience what was the best New Year's Eve celebration that you had attended? Would (or did) you go back, will you go again given the opportunity? What makes it great and for which budget?
Denise Brown, Sababu Safaris: the Original Maasai Lodge in West Kilimanjaro, Tanzania, has become a tradition for me
Celebrating NYE at the Original Maasai Lodge in West Kilimanjaro, Tanzania, has become a tradition for me. Ever since I spent NYE there the first time and I cried tears of joy, I have returned again and again (all by myself).
Not only are you completely surrounded by nature - with Mount Kilimanjaro on one side and Mount Meru on the other side - you are also celebrating with the Maasai tribe in an area of Tanzania where they have been living their traditional lifestyle for thousands of years. Celebrating NYE with them involves singing and traditional dancing for hours, lighting torches, walking up a hill together (while signing!) and igniting a new bonfire together representing the start of the new year! The Maasai choir serenading you throughout the night will touch your soul, and the dancing will make you feel like you are part of the Maasai family. It is an experience unlike anything else. Since this place is so full of energy and allows you to reconnect with yourself, it offers the best opportunity to reflect on the past year and make resolutions for the new year.
Plan your NYE trip to Tanzania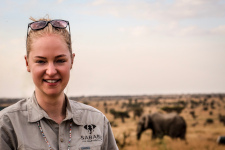 Denise fell deeply and utterly in love with Tanzania and its people and decided to follow her passion. It is her goal to introduce travelers from all over the world to the magical world of East Africa and to give them a deeper understanding of the culture and its people.
Marcio Delgado: Algarve is surrounded by Atlantic beaches and golf resorts
One of the best New Year's Eve celebration I ever attended was in Portugal. The south of the country, Algarve, is surrounded by Atlantic beaches and golf resorts and the weather is mild even in the European winter, so events to welcome the New Year are always taking place outside. Even though it is a very catholic country, Portuguese people celebrate special occasions with an incredible variety of dishes that goes far beyond a traditional turkey, and wine is surprisingly cheap.
Because it is low season in the country, you will still manage to get decent Airbnb accommodation for a group of four people for aprox. $100/night, and renting a car for a week won't cost you more than $85.
Plan your NYE trip to Algarve
Marcio Delgado – London-basedDigital Media consultant and Influencer Marketing Manager.
Sammie Herrick: You can watch the show for free inside of Taipei 101 City Plaza
The best New Years celebration I have ever attended was definitely at Taipei 101 in Taipei, Taiwan. Taipei 101 is a 508 meter building, previously the tallest in the entire world, and the city sets off about 16,000 fireworks from the bottom to the top of the skyscraper. It's also complimented by a huge LED light show on the building itself and tons of New Years Eve entertainment/performances leading up to the main event.
The great thing about it is that it is amazing for all budgets. You can watch the show for free inside of Taipei 101 City Plaza or atop of the Xiangshan Hiking Trail. If you're willing to spend a bit more for a more lavish experience, there are countless rooftop bars that offer all kind of New Years Eve parties and specials with amazing views of 101.
What makes it so enjoyable (besides the spectacular scene of 101 itself) is the Taiwanese people. You could liken the experience to a (more) impressive Times Square...except with tons more personal space. No one pushes or shoves. In fact, most people lay out full blankets on the ground and have picnics before the show. You don't need to worry about being shmooshed in with strangers...you get your own space to view this amazing spectacle. I would go every year if I could!
Plan your NYE trip to Taipei
I'm Sammie Herrick. I'm a travel blogger originally from Boston, but have been living as an expat throughout Asia and the Middle East for about 5 years now! I have lived in Japan and Taiwan and am currently living in Israel.
Gaurav Gandhi, ChefPassport: Barcelona has a great evening wibe
In 2017, I got an opportunity to celebrate NYE in Barcelona, and in my perspective, it is the best destination to do so.
Apart from spectacular architecture, Barcelona has a great evening wibe. On the NYE, a bunch of us bounced from one tapa place to another, while enjoying great food and wine. As we got closer to the midnight hour, we headed to the Plaza Espanya where the central celebrations happen. Unlike New York or Paris, there is an actual light and music show. It's captivating and very entertaining.
The countdown is to the bells of the cathedral which create a mesmerizing environment!
I will definitely recommend Barcelona for NYE, and consider it to be the best spot in the world to celebrate last night of the year!
Plan your NYE trip to Barcelona

I am Co-Founder at ChefPassport. We provide Online cooking classes, which are a perfect team building activity. Our classes are a great way socialize online in a fun and interactive way!
David Tooke, campingfunzone.com: Nicholas street is a must go place
My best experience on New Year's Eve was at Mr Wolf's, 32 St Nicholas St, BS1. I remember there was a free entry and thousands of visitors enjoying their time. It was an enchanting atmosphere with live music and club nights. Some of the things for which I will surely want to go back are the beer pong and DJ set spanning soul and disco. With minimum $200 you can have a full enjoy every moment of it. So, for anyone who wants to have the best experience, Nicholas street is a must go place for him.
Plan your NYE trip to Bristol

Avid outdoorsman from Austin, TX. Experienced at kayaking, mountain biking, tent and RV camping, fishing, archery, cycling, and survival in the wilderness.
Casper Ohm, Water-Pollution.org.uk: kiss your loved one in front of the Times Square
As I live in New York, I would have to suggest my city as the best place for NYE, naturally!
New Year's Eve is definitely one of the holidays that brings more people together, and that is undeniable. Whether it is around a highly crowded square in a big city or in a faraway and quiet place in the mountains, everybody wants to have a good time during New Year's Eve, and thanks to my experience after spending many NYE in places of both kinds, I can affirm that one of the greatest experiences of my life I had it in New York.
There are simply no words to describe what is like to kiss your loved one after watching the ball drop in front of the Times Square and then listening to Frank Sinatra's New York surrounded by thousands of people.
The atmosphere there is incredible, and if you're like me, who got goosebumps just by watching previous videos of it, once you're there, I'm pretty sure tears will come out of your eyes. Even though there's not such a thing as an entrance fee, prices tend to rocket to the skies in New York around that time of the year, so it's safe to say it is not a very budget-friendly destination; however, you can book accommodations and travel early in the year so you can keep some money in your pocket.
Plan your NYE trip to New York City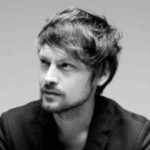 Casper is the editor-in-chief at Water-Pollution.org.uk, an outlet intended to raise awareness of plastic pollution on the planet. When he isn't researching water pollution and collecting data around the world, he lives in New York with his family.
Aqsa Tabassam, Simpl Fulfillment: Las Vegas was the best of all, that is why I am planning another
The New Year Eve bash of 2019 at Las Vegas was the best of all, that is why I am planning another NYE at Las Vegas.The city is famous for parties because of so many party places such as hotels, casinos, clubs, etc. Their New Year Eve celebration is the best of all as they certainly know how to celebrate the night that everyone would not forget.
There were massive fireworks, no traffic so that everyone there could safely enjoy the party. If you want to enjoy yourself among the crowd, just like I did, all you have to do is go downtown. I went straight to Fremont Street and became part of a huge crowd where singers of the big-name were there for the concert, which made my NYE more special.
Yes, I would definitely go back to Las Vegas for another New Year's Eve bash.
If you are a luxury packer, your daily expenses go up to 380 dollars, but an average packer enjoys his day for just 100 dollars. Being an average packer, I enjoyed my New Year bash for just 90 dollars.
Plan your NYE trip to Las Vegas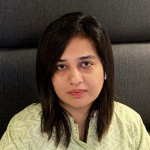 Aqsa Tabassam, Brand & Marketing Manager at Simpl Fulfillment
Jennifer Willy, ETIA: my favorite memories of New Year's Eve was here in Los Angeles
Celebrating New Year is one of the most cherished and precious experiences that one can have. It doesn't matter whether you're celebrating it with your family inside your house or having a ball while being outside. Personally, some of my favorite memories regarding the celebration of New Year's Eve was here in Los Angeles. There are so many places in that city where you can celebrate to your heart's content. It doesn't matter whether you're rich or broke, you will have a great time. Clubs have become a popular destination to enjoy as they have special New Years' offers regarding invitations to multiple clubs for the NYE celebration. There are various other events that take place in the city whose invitation is free of cost and have great food and live entertainment options.
Plan your NYE trip to Los Angeles
Jennifer Willy, Editor, Etia.Com
Best places to celebrate new years in Europe
See also the best party places in europe, all of which organize special events for NYE. Most of the time, it is better to book in advance, as a lot of them are quickly becoming full, and usually include dinner and party.
For a street celebration, see the Champs Elysees in Paris, which is full of people all night long, but might get a bit cold at night.
Best clubs for new years eve
It is not possible to select one best club for New Years Eve, as all of them are very different, and hosts even more different events for the end of the year.
However, you cannot be wrong by going to Warsaw, Poland, where clubs are affordable, often have food and drinks packages, and party until end of the night.
Cheap flights for new years eve 2022
It is not easy finding cheap travel for New Year, as most accommodation are getting overpriced, and there are no specific discounts on regular travel packages. The best best for a cheap travel for New Year is not to go too far from your residence place – and, if you are able to, delay your trip to enjoy cheap out of season prices at the beginning of the year, as you will hardly find cheap travel for New Year 2022.
See below our selection of  cheap flights   for your cheap New Years Eve breaks:
Offer for the New Year 2022
See below a list of amazing offers for the New Year 2022, with links to book directly your perfect stay for the end of the year!
With all these offers for the New Year 2022, you will surely easily find the one that suits you best!
---

About the author - Michel Pinson
Michel Pinson is a Travel enthusiast and Content Creator. Merging passion for education and exploration, he iscommitted to sharing knowledge and inspiring others through captivating educational content. Bringing the world closer together by empowering individuals with global expertise and a sense of wanderlust.
---
---
---