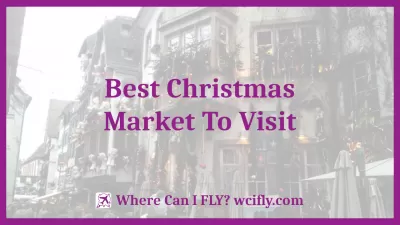 ---
---
Christmas is always less than a year away - and the best thing about that period probably are the Christmas markets that are popping up all around the world, under the romantic snow for snow, and in remote exotic islands for others.
But what are the best ones to visit? The choice always is complicated. And, while there is no one answer for everybody, this curated list might help you choose the one that fits best your expectations.
My personal favorite? I might be biased as I am native from the area, but the Strasbourg's Christmas market is definitely awesome, because it has a special atmosphere. Not only it is the oldest in Europe, and is often elected as Europe's best Christmas market, the Christmas Capital brings an extra plus compared to other ones by getting the whole city decorated for the occasion - everybody takes part in it!
But the best might be to get your own idea, or to even visit all! What's your favorite Christmas market, and why? Let us know in comments.
In your opinion what is the best Christmas market to visit, and in which country? What was your experience visiting that market, has it changed over the years in case of multiple visits?
Alessandra Di Cataldo, Anchors & Airplanes: Wrocław's Christmas market is a must-visit
I love to visit the Christmas markets every year, and one of my favorites is in Wrocław, Poland. I visited for the first time in December 2019, and, knowing I had only one night in the city, decided to adventure out to the market for the evening. I was blown away by the incredible food, cheap prices, mulled wine, and the beautiful lights and decorations. Compared to most of the Christmas markets in the UK where I am based, it felt more Christmassy and less commercial, not to mention much more affordable!
This was a solo trip for me, so I spent a couple of hours wandering around all the different stalls, trying different foods, and taking in the festive atmosphere. The fact that the market is set against the backdrop of the gorgeous main square is an added bonus. For me, there were a couple of must-tries: Oscypek, smoked cheese made from salted sheep milk and often drizzled with cranberry, but sometimes also wrapped in bacon; pierogi, which are self-explanatory and so delicious; kielbasa sausage grilled in front of you; pork knuckle; and piernik (gingerbread). For me, Wrocław's Christmas market is a must-visit!
Plan your trip to Wroclaw Christmas market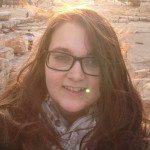 Alessandra is a 26-year-old dual citizen of the USA and Italy, currently living in Scotland. During lockdown, she founded Anchors & Airplanes, an online store selling travel-inspired jewellery, accessories, clothing, and home decor. When she's not at work in hospitality, you are most likely to find Alessandra in front of her laptop, obsessively planning trips she knows she cannot afford, down to the very last detail.
Torben, DiveIn: Christmas market in Vienna, Austria
Vienna is one of the most elegant and sophisticated cities in Europe that gets a magical tone during Christmas. Every major square becomes a unique Christmas market full of great food, local wine and charming souvenirs.
Perhaps one of the most popular places is the City Hall Square that turns into a fairytale land as early as the mid-November. The Christmas spirit is incredibly contagious and everybody comes out in the street to enjoy the atmosphere and participate in all kinds of events throughout the city.
Plan your trip to Vienna Christmas market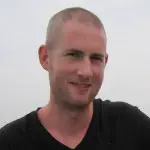 Torben, founder of DiveIn
Lois Barbour, www.traveltimetpi.com:Passau Christkindlmarkt truly looks and feels magical
The best Christmas market needs to have the lights, sounds, and smells that create the perfect Christmas atmosphere. My personal favourite is the Passau Christmas market- the Passau Christkindlmarkt. It truly looks and feels magical, like a scene from a story book.
The music in the air adds to the seasonal feel as you explore many stalls of Bavarian-style crafts with beautiful workmanship. The smells of baking, the Lebkuchen (gingerbread) and Glühwein (a warm Christmas drink), the pine and holly Christmas decorations, and the cinnamon mix to make an absolutely delicious aroma.
The Passau Christmas market is found in the old historic town of Passau, Germany, which has been called one of the world's seven most beautiful cities by the great traveller and scientist Alexander von Humboldt. The Christmas market is overlooked by the beautiful St. Stephen's Cathedral, which is absolutely stunning when illuminated at night. Although some people may consider this market to be quite small, the size and the topography add to its walkability, which is one of the features that makes it my top recommendation of all the Christmas markets to visit.
Near the beginning of December, Germany's most famous choir, the Regensburger-Domspatzen, performs in St. Stephen's Cathedral, which is a fantastic show to take in for those visiting Passau at this time. There are more ways to enjoy the Passau market, since multiple river cruise itineraries include Passau, specifically for the Christmas market.
Plan your trip to Passau Christmas market (closest airport: Munich MUC)

Lois Barbour, award-winning travel agent
Andrew Laws, Andrew Laws Associates Ltd: Bury St.Edmunds is an ancient medieval city
Christmas Markets are more magical when they are in the right setting. So in my experience no Christmas Market is as magical as the Christmas Market in Bury St.Edmunds in Suffolk (England). Bury St.Edmunds is an ancient medieval city in the heart of the historic rural countryside of Suffolk. The market is held in the oldest part of the city, next to the cathedral and in the grounds of the ruined Abbey.
At Bury St. Edmunds Christmas market there are always a very wide variety of market stalls, offering many different traditional and modern foods from around the world. Local craftsmen also set up stalls to sell handmade gifts. In some ways, if it wasn't for the modern facilities on hand a visit to Bury St. Edmunds market could feel like you are stepping back in time.
While you are gently wandering the ancient streets and bustling market square of this ancient city you'll hear choirs singing hymns and carols, shoppers chatting excitedly to each other and the joyus shouts and peals of delighted children. Combine this with the sonorous chiming bells of the cathedral and you'll be in Christmas heaven!
Bury St Edmunds Christmas Market
Plan your trip to Bury St Edmunds Christmas market (closest airport: Cambridge CBG)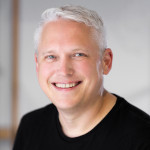 Andrew Laws, Managing Director, Andrew Laws Associates Ltd
Edyta, Say Yes To Madeira: Christmas market in Madeira, make sure you stay until New Year's Eve
I love escaping from the cold, but never from the great Christmas spirit. That's why, I love spending Christmas on Madeira Island (Portugal).
This tiny, but incredibly beautiful Portuguese island on the Atlantic is a great European winter destination. During the day you are able to sunbathe, hike and explore the island, completely forgetting about the fact that it is actually winter, while at night you are able to enjoy amazing Christmas spirit.
The place with the best Christmas vibe is the Arriaga Avenue, where you won't only find nativity scenes, but also a busy Christmas Market called Mercadinho de Natal". That's where a number of small wooden cottages are being set up every year. Visitors and locals alike meet there to enjoy special Christmas food and drinks, for example, a local Poncha drink or a cherry liqueur called Ginjinha / Ginja served in a chocolate cup. Next to the Nativity scene there is also a stage with live music concerts and dance performances. This market is open for a couple of weeks in December, but there is another event that is worth mentioning – the "Market Night" on the 23rd of December. On that one evening, the entire city centre of Funchal transforms into a big market with fruit, drink and food stands, open-air street parties, concerts and even a fair. I am already looking forward to this year's Christmas visit to Madeira.
Also, when visiting the Christmas market in Madeira, make sure you stay on the island until the New Year's Eve, as Madeira is an ex-Guinness record holder for the biggest firework show.
Plan your trip to Madeira Christmas market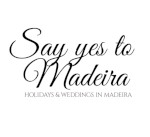 Edyta - Travel & destination weddings blogger at Say Yes To Madeira – a blog promoting the beauty of Madeira Archipelago, Portugal.
Adrienne, Bucket Half Full: Strasbourg known as the Christmas capital of France
One of the best Christmas markets to visit is in Strasbourg, which is known as the Christmas capital of France. This Christmas market dates back to 1570, making it one of the oldest Christmas markets in Europe. Strasbourg is right on the German border, so there are lots of the traditional German elements, like gingerbread and Stollen (a German Christmas cake). The city has pockets of Christmas markets located throughout various neighbourhoods, so it won't take you long to stumble upon something festive. Highlights of the market include the light display on Rue des Orfèvres, Cathédrale Notre Dame de Strasbourg, and Place Kléber.
You must try the famous mulled wine while you stroll the displays. There's typically a small deposit for the glass, which you get back when you return it. This could also make for a great souvenir from your travels. The most famous dish in the region is Flammekeuche - a thin pizza-like dough topped with a cream sauce, onions, and bacon. Walking around the historic town with its gothic architecture makes you feel like you are in a Christmas fairytale. It's the perfect place to spend the holiday season!
Plan your trip to Strasbourg Christmas market

Adrienne is a bucket list blogger who writes about travel, food & wine, and overall unique experiences.
Sarah Confer, Apus Peru: "Selling of the Saints" market in Cusco, Peru
One of the best Christmas markets in the world has to be the Santurantikuy, or, "Selling of the Saints" market in Cusco, Peru. Also known as *Santikuraray*, the Selling of the Saints market goes back to the days of the Spanish vice-royalty, during Colonial times. Today, it is still one of the biggest artisan markets in all of Peru.
On the 23rd and 24th of December, hundreds of vendors travel to Cusco from the surrounding area to set up stalls around the Plaza de Armas, the main square in the centre of town.
There is an enormous variety of handcrafted goods – from knitted clothing to ceramics to jewellery – as well as books, games and decorative items.
These days, it's not unusual to see some local shops set up a stall in the Santurantikuy market as well.
But the main attraction are the Nativity scenes. You won't find a lot of Christmas trees in Cusco households, but what you will find are Nativity scenes, filled with ceramic figurines and decorated with locally harvested moss and other greenery.
The central figure of these Nativity scenes is the Niño Manuelito, the Andean version of the baby Jesus. Besides the baby Manuelito, you'll find the other Nativity figures, all with an Andean touch, as well as images of the Saints.
At night, vendors also sell a traditional hot, sweet rum punch calle *ponche*, to warm up chilly visitors. Learn more about
Plan your trip to Cusco Christmas market

Apus Peru Adventure Travel Specialists is a small, family-run trekking and tour operator based in Cusco, Peru. We follow economically, culturally and environmentally responsible guidelines to offer off-the-beaten-track and truly unique travel experiences that enable travellers to connect with the "real" Peru.
Shannon, KeeKee's Big Adventures: Hamburg, Germany...best food, best authentic stalls, best decor, best entertainment and best shopping
Our favorite Christmas Market is Hamburg, Germany. After visiting many across Europe, we crowned it the best...best food, best authentic stalls, best decor, best entertainment and best shopping.
With Weihnachtsmarkts (Christmas Markets) across the city center, the prettiest is set just outside Hamburg's Rathaus, the impressive neo-Renaissance architecture town hall completed in 1897. Nothing says Christmas like walking around the alpine wood booths with a warm Apfel-Punsch and shopping for presents. We bought incredible hand-made wooden ornaments, hand-made wooden lanterns in three sizes, wooden kid toys and jewelry from the vendors here and by the Lake. Other must eats include the Potato Pancakes with apple sauce or sour cream, the fresh baked Pfaffenglück with cheese, ham, onion and sour cream and some AMAZING pastries. Each evening Santa Claus flies his reindeer sleigh high above the roofs of the Christmas Market cottages telling the story of Rudolph the red nosed reindeer.
Plan your trip to Hamburg Christmas market
KeeKee's Big Adventures the award-winning family travel entertainment brand created to spark curiosity and inspire an appreciation for the people, places and cultures of our great big wonderful world!
David Tooke, campingfunzone.com: Bryant Park's Winter Village in New York gets more enchanting and pleasurable
From my personal experience, I can safely say that Bryant Park's Winter Village in New York is probably the best Christmas market to visit. I am visiting this place for three years now, and only thing changed so far is that it gets more enchanting and pleasurable. You can see the fragrances pervading the air from mid-November to Christmas and shops remain open through January 2, 2020. Winter Village at Bryant Park is a must visit for everyone living in the US.
Plan your trip to Wroclaw Christmas market

Avid outdoorsman from Austin, TX. Experienced at kayaking, mountain biking, tent and RV camping, fishing, archery, cycling, and survival in the wilderness.
---

About the author - Where Can I fly ?
I am a 34y.o. man, passionate about travel. With 5+ years on the road, 55+ countries visited on all continents, 650+ flights, 1000+ hotel nights, and a year long world tour, all self organized, travelling is a way of life. I have created this site to share my experience, and get you the best information and deals. 
---
---