---
---
Christmas might also be synonym of travel! But while you can visit a christmas market and enjoy a cup of mulled wine in the cold - or not - in the weeks leading to Christmas, it might be important to choose the right location for the celebration itself, as most Christmas markets are closed on Christmas Eve, as are a lot of restaurants and other places of celebration.
However, there are many interesting things to do on Christmas day and amazing places to go to.  New York City   is a great one, but there's more, such as visiting Santa Claus in Finland, an activity that you can even do out of Christmas time to enjoy some of the Christmas spirit!
What is your favorite place to fly to for Christmas celebration? Let us know in comments, and get inspired by below videos and experiences.
 Have you ever celebrated Christmas out of the comfort of your home? What was your experience? Where would celebrate it if you could chose the location, and why there?
PhilipWeiss, travel blogger: Reykjavik because of the amazing nature during wintertime that I could explore and enjoy
Last year I traveled to Reykjavik, Island for Christmas because I wanted to enjoy the snow and northern lights. I only saw pictures of it and couldn't even imagine how breathtaking the lights actually are.
I also loved the Christmas spirit in the city and a big holiday market that was filled with local arts and crafts. The atmosphere was contagious and it seemed that everybody went out to celebrate. I loved Reykjavik because of the amazing nature during wintertime that I could explore and enjoy. Once I got tired of wandering around, I simply went back downtown and chatted with locals in the city square. It's a rather warm and welcoming place to celebrate holidays in.
Plan your Christmas trip to Reykjavik
Philip Weiss, Founder, PhilipWeiss.org
Tatiana, Family Road Trip Guru Blog: Las Vegas at Christmas is completely transformed into a holiday Wonderland
One of the best places where I celebrated Christmas was Las Vegas. Sin City may not be everybody's piece of cake generally but at Christmas it is completely transformed into a holiday Wonderland. Las Vegas does everything on a huge scale, including Christmas. The elaborate decorations at all the hotels on the Strip are beyond imaginable. The beautiful Bellagio fountains are dancing to an array of favorite Christmas music. Two big ice rinks are set up right in the center of all the action. The famous Las Vegas buffets offer amazing holiday feasts. There are lots of events for kids and adults going on all over the city, not just along the Strip. In most places attractions and restaurants will be closed on Christmas Day but not in Vegas, so that you could have your celebration going. The weather at the end of December in Las Vegas is perfect, not hot but not cold either and you do not risk to be snowed in or rained upon. And hotel prices are cheap because most people go to Vegas for a New Year's party, not Christmas.
There are so many great things to do in Las Vegas at Christmas that you will need at least 3 days – 4 days to explore them all.
Plan your Christmas trip to Las Vegas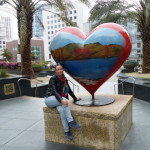 Tatiana Sorokina is the owner of Family Road Trip Guru Blog that provides you with educational, fun and affordable itineraries in North America with a focus on California.
Jennifer Willy, Etia.com: Toronto holds an annual Santa Claus Parade
Nothing is better than celebrating Christmas in your hometown with your parents. What makes it better is that all the memories growing up in that place makes it not only special but also very personal. So, celebrating Christmas in Toronto is one of the best experiences I had in recent years. It is among the largest cities of Canada and it holds an annual Santa Claus Parade. The celebration and enjoyment are not restricted to the Christmas day only. The celebration across the month of December is something to be experienced. There are various events across the city and we also have a special tree lighting event in front of City Hall at Nathan Philips Square.
Plan your Christmas trip to Toronto
Jennifer Willy, Editor, Etia.Com
Geninna Ariton, Trendhim: Brasov, Cluj-Napoca, Sibiu, attending the Christmas market festivities, and all that jazz
Ever since I have my own family, we never actually celebrated Christmas at home. I don't really know why we always go somewhere, but perhaps it's because of having had Christmas in my home since I was a child (it was in Asia and there is no snow) so I feel pressured to give my kids a better experience than I ever had. So far, we have celebrated Christmas in 3 different cities across Romania (Brasov, Cluj-Napoca, Sibiu), attending the Christmas market festivities, and all that jazz. While it's true that we spend more money on the hotels and the food, the lights and the experiences of the kids make it so worthwhile. In fact, we are keen on continuing this tradition for as long as we can. And when the kids are older, we do plan on traveling to a different European country, with a great Christmas market offer, of course. Vienna is next on the list.
Plan your Christmas trip to Bucharest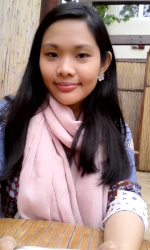 Experienced writer with a passion for creative and communication outlets.
Melanie Musson, AutoInsuranceEZ.com: New York City is constantly humming with activity and life
New York City is constantly humming with activity and life. Christmastime brings a heightened level of excitement and magic to the city. There is an endless list of must-see Christmas events around every corner. Number one on the Christmas hit list has to be the Rockefeller Christmas tree. It truly embodies the Christmas spirit with its twinkling lights and grandeur.
Winter Village in Bryant Park lets you experience the wonder of a big city Christmas. There's ice skating, vendor shopping, warm drinks, and a variety of tasty treats. You'll want to spend the day taking your time to soak in the holiday spirit. Knitting enthusiasts will love the knitting igloos complete with materials and seating. Knitters are welcome to take their creations home or donate them.
Christmas shopping, whether window shopping or serious shopping, does not get better than in NYC. You can find everything you could dream of and more. You're sure to find the perfect item for each person on your list, and you'll probably also compile your own wishlist as you meander through the stores.
New York is the quintessential city Christmas destination, and everyone should experience it at least once in their lifetime.
Plan your Christmas trip to New York City
Melanie Musson is an insurance expert and travel writer for AutoInsuranceEZ.com. She loves cozy Christmases in the country, but she grew up in the city and a piece of her heart will always be there during the holidays.
Jevaughn Williams, visitphoenix.com: The Fairmount Scottsdale Princess transforms the resort into an enchanting winter wonderland
For many college students, like myself, much of the holiday season is spent away from home and family. At times it can be dull and lack the proper holiday decor. However, when family members are able to come to visit, Christmas at the Princess is the first place they must see. The Fairmount Scottsdale Princess transforms the resort into an enchanting winter wonderland during the holiday season. With enchanted plaza shows, a desert ice skating rink, S'mores Land and Winterland, Christmas is bound to be a magical experience for all visitors! Families may ride the Princess Express trains and witness more than 4.5 million dazzling lights as you stroll through the resort's majestic lagoons. Adults will feel the magic of Christmas at Winterland with a frosty ice bar, hot drinks, igloos, and live performances. Also, Santa will bring his delightful holiday friends from the North Pole to the Fairmont Scottsdale Princess for the kids. The Phoenician will also provide a warm, personalized experience that is rare by design. Offering Santa workshops for crafts and sweets, menorah lighting, movie nights and daily, holiday-themed activities, The Phoenician will feel like you are home for the holidays.
Christmas at the Princess
The Phoenician
Plan your Christmas trip to Phoenix
Jevaughn Williams, Media Relations Intern, visitphoenix.com
Dan Hunter, AuthorityTattoo: San Francisco famous landmark and beauty of culture were remarkable
I had a great experience in San Francisco, California. Its famous landmark and beauty of culture were remarkable. Every member of the family enjoyed this Christmas trip. We visited the Golden Gate Park and captured the natural beauty. We also did Christmas shopping. There were various shops for amusement, such as Fisherman's Wharf and Pier 39, that really delighted us.
Our Christmas day walk was so memorable. We went to Golden Gate Bridge, which is known as the second-longest bridge. It was chilly there, so if you are planning to be there, keep warm clothes with you. Our Christmas trip was fun-filled and memorable.
I would choose Zurich, Switzerland. The snow-filled streets, mountains and well-known boxes of chocolates are the best thing about Zurich and make it extra special. Zurich has my vote for the best Christmas location as the city has strolls with a Christmas theme. The city streets have enchanting Christmas trees. Fairy lights and greenery in Zurich's streets make it more beautiful and magical, and I really dream about spending my Christmas holidays there.
Plan your Christmas trip to San Francisco
Mike Bran, ThrillAppeal: Last year, I went to New York for the Christmas celebration.
I celebrated one of my Christmas in New York. It was the best Christmas celebration I ever had in my life. The popular tallest Christmas tree at Rockefeller was the best thing I saw in early December in New York. I loved how all the visitors enjoy their wintertime while doing Ice skating. Last but not least, I thoroughly enjoyed the Ballet performance during my Christmas stay in New York.
The weather during the time of Christmas was not too cold. Hence I enjoyed my stay there. I went to Bryant Park, Central Park, and Saks Fifth Avenue Light Show for amusement and explored markets for Christmas shopping. I spent approximately $3550 on my Christmas trip to New York.
I want to enjoy Finland Christmas Eve as my friend who lives there told me about Santa, and it has increased my excitement level. I've heard from him that it's the main event in Finland, Santa loves to distribute presents, and you get an opportunity to bath in a Christmas sauna.
I'll go to Santa Claus village, Finland. I want to meet the jolly man, who is the resident of the Arctic Circle of Finland. I also want to have a fun time at Santa Park near Santa Claus village.
Plan your Christmas trip to Santa Claus village in Rovaniemi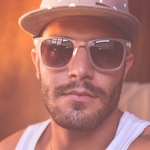 My name is Mike Bran and I am an Affiliate Marketer and CEO of ThrillAppeal
---

About the author - Where Can I fly ?
I am a 34y.o. man, passionate about travel. With 5+ years on the road, 55+ countries visited on all continents, 650+ flights, 1000+ hotel nights, and a year long world tour, all self organized, travelling is a way of life. I have created this site to share my experience, and get you the best information and deals. 
---
---