---
---
Celebrating Thanksgiving usually is a good occasion to spend quality family time, but it might also mean discover new places and enjoying incredible experiences.
But where can you fly to have a great Thanksgiving holiday experience? While my own favorite Thanksgiving destination is  Geneva, Switzerland   to join a community of American friends that are organizing an amazing dinner for the occasion, and the landscape is stunning at that time, there are plenty of amazing places to visit to enjoy the holiday!
To get more amazing ideas, I've asked the community for their experience. And while you're going away, do not forget to keep your home safe until you are back.
Have you ever celebrated Thanksgiving outside your family circle? What was your experience? Where would celebrate it if you could chose the location, and why there?
Danielle Hu, The Wanderlover: Bar Harbor, Maine was everything you look for in the Fall
Thanksgiving is all about the Fall and being surrounded by Fall colors.
I once spent a week in October in Bar Harbor, Maine and it was everything you look for in the Fall and around the Thanksgiving season. It allows you to find some peace, recharge your batteries before the busy Christmas season, and see new, historic sites.
In an ideal world, I would bring my family along with me to Bar Harbor, Maine so we could all enjoy Thanksgiving in a historic, beautiful, and enjoyable place. I recommend others do the same some Thanksgiving!
Plan your Thanksgiving trip to Bar Harbor, Main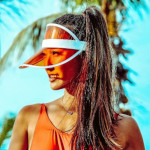 Danielle is an avid traveler, Entrepreneur, and the owner of The Wanderlover website. She loves to see new places, talk about historic places, and breathe the fresh air!
Alessandra Kessler, Health Coach: at Big Island, Hawaii to spend days in the exotic rainforests while hiking
I have celebrated Thanksgiving outside my family circle on Big Island, Hawaii, and I thoroughly enjoyed it.
Sometimes we really want to have a break from our family events and want to spend spare time without family. So, I planned to celebrate my Thanksgiving without my family at Big Island, Hawaii.
I chose this beautiful destination to spend days in the exotic rainforests while hiking, and at the same time, we enjoyed the beach time. My friends and I had our Thanksgiving dinner at the resorts of Big Island, Hawaii. It was quite a low budget affair. We did a lot of fun activities, dance and singing events as well.
Once in my life, I want to feel and live like a kid again and want to spend my Thanksgiving days surrounded by family at Disneyland. One of the unique things about Thanksgiving at Disneyland is that you get an opportunity to taste the world-class chefs' dishes. Disneyland Hotel serves you a variety of dishes, including starters and sweet dishes.
After having the featured meal, you enjoy your favorite rides, which doubles the Thanksgiving trip fun and excitement.
Plan your Thanksgiving trip to Big Island, Hawaii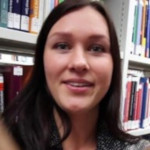 I am a Certified Holistic Health Coach and a big part of the Children's Wellness Community. I am also a big fan of yoga and meditation, and presently a nutrition and healthy lifestyle blogger for different health-related blogs.
Karen Condor, QuickQuote.com: glamping north of Santa Barbara - we daily hiked trails that offered spectacular views
Our best place to celebrate Thanksgiving outside of our family circle was in Southern California, when our jobs took us far from our home state of Pennsylvania. For the first few years, we helped our new community of Pasadena by volunteering for Dinner in the Park, hosted by Union Station Homeless Services. We helped serve thousands of holiday meals.
Then we took a year off from that and decided to go camping–with a little indulgence: We went "glamping," just north of Santa Barbara, at El Capitan Canyon. We spent the Thanksgiving holiday in our Creekside King cedar cabin.
But we still felt like pilgrims: My husband smoked a turkey and roasted corn in the fire pit, and we ate our meal outside, isolated in the wilderness. And we were able to avoid holiday weight gain as we daily hiked trails that offered spectacular views of the Gaviota Coast, Pacific Ocean, and Santa Ynez Mountains. It wasn't traditional, but it was perfect.
Plan your Thanksgiving trip to Santa Barbara, California
Karen Condor writes and researches for the life insurance site, QuickQuote.com.
David Tooke, campingfunzone.com: Big Apple is famous for its Macy's Thanksgiving Day parade
One incident I remember from 2017, when I celebrated Thanksgiving out of my family but in the classic place of Big Apple, New York. This place is famous for its Macy's Thanksgiving Day parade, which attracts thousands of participants and over three million visitors each year. When you are here, it feels like a world full of massive balloons, floats, cheerleaders, bands, and clowns. Just to make sure that you do not do the mistake that I did, make your reservations now if you want to have a dinner there.
Plan your Thanksgiving trip to New York City

Avid outdoorsman from Austin, TX. Experienced at kayaking, mountain biking, tent and RV camping, fishing, archery, cycling, and survival in the wilderness.
---

About the author - Michel Pinson
Michel Pinson is a Travel enthusiast and Content Creator. Merging passion for education and exploration, he iscommitted to sharing knowledge and inspiring others through captivating educational content. Bringing the world closer together by empowering individuals with global expertise and a sense of wanderlust.
---
---
---