November is a cold month almost everywhere, and I like warm weather, beautiful beaches, hiking on the jungle and a friendly welcome in an unknown country. Therefore, I suggest you Equatorial Guinea. In the last 5 years, this small country in central Africa has been opening slowly for tourism.
---
---
Where is it best to go for vacation in November? Have you been there before, would you go again? What do you think has improved there compared to your previous visit? Which activity is worth doing there?
Hector Nguema Ondo, Rumbo Malabo: Equatorial Guinea. There are a lot of things that will definitely blow your mind
November is a cold month almost everywhere, and I like warm weather, beautiful beaches, hiking on the jungle and a friendly welcome in an unknown country. Therefore, I suggest you Equatorial Guinea. In the last 5 years, this small country in central Africa has been opening slowly for tourism.
You can access easier than ever the millennial and unspoiled paradise of the Ilachi waterfalls or walk hours alone in the Moaba Beach to observe at night the spawn of the leatherback sea turtle. There are a lot of things that will definitely blow your mind and change your concept about Africa. So, If you are a travel adventure looking for charmed and undiscovered places, this is one option during this month of November.
Plan your November trip to Equatorial Guinea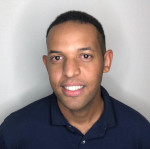 Hector Nguema Ondo, Founder of Rumbo Malabo, first 100% local tour operator in Equatorial Guinea
Alina, Tripspi: Chile if you wish to escape the cold winter at your home country
The north of Chile is a great vacation destination for November, especially if you wish to escape the cold winter at your home country and searching for some exceptional holiday. I did a 2,5-week round trip from Santiago de Chile and visited the following places: La Serena, Pisco Elqui and San Pedro de Atacama. The picturesque landscape in the north is breathtaking and there are some very special places to visit. I would totally go there again because there is so much to do and see. Although the infrastructure for tourists was quite well, I think it has improved over the last years to make Chile more attractive to foreign travelers.
A highlight of my trip to Chile was the area around San Pedro de Atacama especially the Valle de la Luna with its moonlike landscape of dunes, rugged mountains, and distinctive rock formations. Apart from the many other sights in the region (e.g. Piedras Rojas or Laguna Miscanti) San Pedro de Atacama is also perfect for some bike excursions to Laguna Cejar or to Pukará de Quitor for example. You can rent bikes quite easy and cheap at most of the hotels in the village.
Plan your November trip to Chile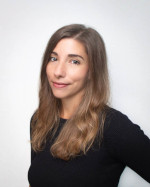 I am a passionate traveler and the founder of the community-based travel platform Tripspi that focuses on itineraries from all over the world. Here, users can either search for individual trips and benefit from the experiences of other travelers or share their own adventures with the community.
Jared Nusinoff, Out Here Travel: Road trip along Cape Breton Island, Nova Scotia capped off by a sunset hike on the Skyline Trail in November
It may not be a household name – yet – but just utter "Cabot Trail" and adventurers, road-trippers, motorcyclists and cyclists in the know won't stop talking about it. There are more than 100s of KMs of coastline to explore in Cape Breton Highlands National Park and the entire island. You can get up to hiking, cycling, climbing kayaking, whale watching, golfing and beyond. Did we mention the seafood? It's out of this world. Also doing a sunset hike at none other than the Skyline Trail (or one of the nearby unmarked trails.... but we have to keep that a secret!). The colours of fall and the landscape, and star gazing are otherworldly – and your chances of seeing moose and other wildlife on the way there and back are very high.
It's a magical experience.
Plan your November trip to Cape Breton Island, Nova Scotia
Mr. Ojas Mhatre, Unstumbled.com: Pushkar Pushkar is home to The Pushkar Camel Fair
Pushkar, a small town in Rajasthan India is home to one of the most fascinating festivals in the country - The Pushkar Camel Fair. A festival that primarily focuses on villagers from far and wide who assemble here to trade camels has morphed into one of the most iconic cultural experiences that the region has to offer. The Pushkar Camel Festival is a celebration of rural India and while it is colorful and full of life, the pocket sized town is just as serene and peaceful. This beautiful contrast is why we think Pushkar is one of the most picturesque destinations in November.
Plan your November trip to Pushkar Pushkar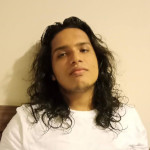 Mr. Ojas Mhatre, Founder of Unstumbled.com
Guillaume Borde, rootstravler: Etretat because the worse the weather is, the more impressive the waves are
Located in Normandy (North West of France), Etretat is usually known for its arches and its poor weather. But the windy and rainy conditions are part of Normandy's scenery, and Etretat is the place where you experience it the best. I was there back in November 2018, and it was such a great experience. I thought about visiting it again this year. However, I will probably do it next year.
November is such a great momet to visit Etretat because there are less tourists. Of course, this is due to the fact that the weather is not sunny at this time of the year. But the worse the weather is, the more impressive the waves are, and this is what makes the destination picturesque. Hiking around Etretat city to view the arches from various angles is definitely something you should consider doing.
Plan your November trip to Etretat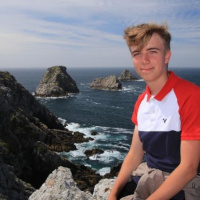 My name is Guillaume Borde. I am a student and an editor at rootstravler.com
Elizabeth Hatry, IMAGINE PR: Niseko Village in Hokkaido, Japan
Resting at the foot of Mount Niseko Annupuri, Hilton Niseko Village is a haven for travelers with an affinity for nature, especially during the fall.. The property offers hot springs, an amazing culinary scene, access to extensive trails, and deep historical roots in the local culture. Guests can admire the warm golden colors of autumn on footpath trails or the local market streets before returning to the property to enjoy the views during a relaxing spa treatment or traditional Japanese meal.
Hilton Niseko Village
Plan your November trip to Hokkaido
Cassandra Marcella Metzger, Premier Wellness Travel: Nothing beats Great Britain in November
Nothing beats Great Britain in November. In 1999, my parents asked where I wanted to go for Thanksgiving dinner. As a joke, I said London. And they were game! From London, we explored Oxford, Winchester, Stratford-upon-Avon, Hampton Court, and relished a wonderful "Law & Literature in London Tour," including Dickens' home and the Inns of Lincoln Court. We also saw Helen Mirren in Collected Stories, a play in the West End. The sites were accessible, and a week wasn't enough time.
London is always beautiful and stimulating with so much to do - the Tate Gallery, V&A Museum, Whitechapel Gallery, and the British Museum. The restaurant scene is so exciting; I'd love to check out Westerns Laundry, the Monocle Cafe, and the trendy Chiltern Firehouse. The Shard, the Gherkin, and the Millennium Bridge with spectacular views of the city highlight the growth and innovative architecture. And there are so many different urban gardens to explore too (yes, in November!) like Chiswick House or Sky Garden. The School of Life's events would be top of my London bucket list, too.
A Brit quipped to me that they celebrated Thanksgiving on July 4th. I'd be thankful to visit London any time.
Plan your November trip to Great Britain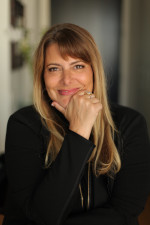 Cassandra Marcella Metzger is a wellness travel designer. A yoga therapist since 2003, she combines her 20+ years in wellness and 30+ years of travel to cultivate transformation. A DC resident for 30 years, she loves the nation's capital because she loves meeting people from all over the world.
Daria, The Discovery Nut: SantaBarbara combination of unique cultural landmarks along with great outdoor opportunities
Located along California's Central Coast, SantaBarbara is a perfect destination year-round.
But what makes it a great place to visit during these times is the combination of unique cultural landmarks along with great outdoor opportunities that don't require spending time in touristy places.
Early morning head to Old Mission Santa Barbara to get a lesson in the area's history and later take a walk through El Presidio De Santa Barbara State Historic Park, an open-air museum that showcases the colonial past of the area.
The city also boasts world class beaches and great outdoor opportunities such as surfing, kayaking, biking along the coast and scenic overlooks that can be explored at your own leisure.
Downtown Santa Barbara is walkable and boasts many outdoor venues. One of the main hallmarks of the area is Paseo Nuevo, a gorgeous outdoor mall built in the Spanish colonial style with plenty of stores and restaurants where you can grab a take-out and quickly head toward the beach.
After you are done shopping and dining, check out Santa Barbara Botanic Garden located against the backdrop of the Santa Ynez Mountains or soak in the views of the Pacific Ocean from the Stearns Wharf in the harbor of Santa Barbara - the oldest working wharf in California!
I spent my last Thanksgiving in November, and I absolutely would love to do it again.
Plan your November trip to Santa Barbara, California

My name is Daria, I'm a travel blogger, and I run the adventure website called The Discovery Nut
Aaron Shade, Big Tiny World Travel: Kyoto, Japan fall colors are stunningly beautiful
The best place to vacation in November is Kyoto, Japan. The fall colors combined with the old shrines, temples, and pathways are stunningly beautiful. The food is heavenly, and the well-preserved architecture takes you back to what old Japan was like hundreds of years ago. My favorite spots in Kyoto include the Fushimi Inari Shrine, Arashiyama bamboo grove, and the Gion neighborhood.
I went to Kyoto back in November 2015, and would love to go back soon. Kyoto has improved the number of accommodation options since my last visit.
That is in response to a significant increase in tourism from China and other nearby countries. On my next visit, I would like to spend 3 weeks to a month there.
Plan your November trip to Kyoto, Japan
I am Aaron Shade, co-author of Big Tiny World Travel, a world traveler, and travel writer. Big Tiny World helps people quit the 9-5 and live a life of full-time travel.
Melanie Musson, 4AutoInsuranceQuote.com: Niagara Falls, Canada are as spectacular as ever
By November, most places that experience fall weather are past peak for autumn colors. Trees lose their leaves and the landscape prepares for winter. Even though the woods surrounding Niagara Falls are dreary in November, the falls themselves are as spectacular as ever. Fewer tourists visit late in the season so visitors can enjoy a more personal experience.
Near the falls, the Niagara Parks Butterfly Conservatory offers a welcome warm destination. Visitors will feel as though they are transported from the chilly air of Canada and into the tropics. Both humans and butterflies can enjoy the bountiful plant life thriving in the conservatory. It's fun to try to find as many different varieties of butterflies as possible.
I have been to Niagara Falls and I would go again. Niagara Parks is continually working on more experiences for visitors so that people can spend several days in the area instead of just stopping in for only a quick glance at the waterfalls. Activities that are worth doing include seeing the falls, going to the butterfly conservatory, and taking the journey behind the falls.
Plan your November trip to Niagara Falls, Canada
Melanie Musson is an insurance expert and writer for 4AutoInsuranceQuote.com. She loves to travel and enjoys the unique natural displays across the country.
Dale Shetler, Fishing Refined: The autumn colors in the Smokey Mountains are breathtaking
I live in Chicago, and every couple of years, my family and I visit the Smokey Mountains. To date, three wonderful November trips to the area have become the highlight of our vacation memories. The autumn colors in the Smokey Mountains are breathtaking, painted on the stunning landscape of the ancient range. Forest covered ridges fill your sightline as the most distant fade in a misty haze. Straddling the border between North Carolina and Tennessee is the Great Smoky Mountains National Park, a massive biosphere that's known for diverse plant and animal life, and a place that preserves Southern Appalachian mountain culture.
Site seeing opportunities in the area are practically infinite, but there's one activity that my family has enjoyed and plan to do every trip. My father and I love trout fishing. Sometimes we hire a guide and sometimes we wing it; it's always a blast! Anyone who visits the Smokey Mountains is bound to be taken by the scenic grandeur, and you can get even more out of your visit by taking advantage of outdoorsy opportunities like hiking, camping, kayaking, and fishing.
Plan your November trip to Smokey Mountains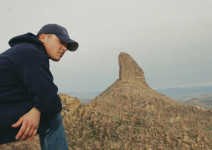 Dale runs Fishing Refined, an affiliate site dedicated to fishing. I test and review all kinds of tackle and publish content to help my fellow fishermen pick the right fishing gear.
Anna Macsai, Wings Air: New York's Hudson Valley fall foliage from a private helicopter is the ultimate picturesque experience
Exploring New York's Hudson Valley fall foliage from the comfort of a private helicopter is the ultimate leaf peeping and picturesque experience.
It is an alternative to exploring on foot in parks and trails that may get crowded. Wings Air offers private Hudson Valley fall foliage helicopter tours that depart from a crowd-free location at Westchester Airport. Then in just a few minutes passengers are treated to amazing birds' eye views of historic and natural landmarks dressed in autumn colors. Private tours can be booked in different size helicopters depending on the size of the group.
All tours are personally narrated by friendly and experienced pilots.
Plan your November trip to New York's Hudson Valley
Wings Air started offering 10-minute helicopter rides for $75 per person once a month.
General Manager of Wings Air
Andrea Paul, Health Media Experts: Bali, Indonesia offers everything
Two years ago I had a chance to visit Bali, Indonesia luckily in the month of November. I must say, one of the most complete travel destinations that offers everything from weather, culture, picturesque destinations, amusement/water parks, and historic temples to explore.
If I had known enough about Bali before going there, I would have planned a longer trip as I missed out on some known destinations. Now, I would like to go again and plan a longer trip. I suggest a 10 days trip for anyone who wants to visit Bali.
Bali, to some extent, is also known for its handicrafts and other gift markets. I expect there to be new options in Bali markets for gifts and bring back souvenirs
The best place to visit in Bali is the mount Batur. It gives you a unique experience of sunset and sunrise and is one of the most beautiful photography destinations in the world.
Other activities I really enjoyed there were water parks. Waterbom Bali is a huge water park with a lot of fun activities to try.
Plan your November trip to Bali, Indonesia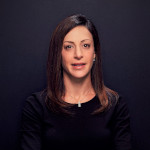 Dr. Paul is a physician-turned-entrepreneur who has started, grown and sold health care companies, including a digital health company that grew from zero to #251 on the Inc. 500 list in just 4 years.
Jevaughn Williams, visitphoenix.com: Desert Botanical Garden has you covered
When looking for a November photo-op, Desert Botanical Garden has you covered. With 140-acres of more than 50,000 plant displays, the garden offers the world's finest array of more than 4,000 living species. In November, The Garden also offers its Mighty Monarch exhibit and provides guests with an immersive experience with the butterflies while surrounded by beautiful greenery.
Desert Botanical Garden
Mighty Monarch exhibit
Located at the Sheraton Grand at Wild Horse Pass, Kai is the only AAA Five Diamond/Forbes Five Star restaurant in Arizona. In fall, Kai sets the eyes ablaze with its culturally designed architecture, floor to ceiling windows and balcony seating. The al fresco dining paired with the crisp fall weather, and views of the valley, is perfect in November. Guests may also find the picture-perfect moment at the resort with the wild horses roaming free, culturally themed guestrooms, onsite Koli Equestrian Center, or a boat cruise to other nearby attractions.
Sheraton Grand at Wild Horse Pass
For those looking for something more exhilarating, Hot Air Expeditions will take you to new heights. With breathtaking, awe-inspiring views, guests will enjoy floating up to 5,000 feet in the air over the Sonoran Desert. Riders might also be lucky enough to catch a glimpse of local wildlife in the fall.
Hot Air Expeditions
Plan your November trip to Phoenix, Arizona
Jennifer Willy, Etia.com: Florida - the month of November is considered the best time of the year
The month of November not only brings relaxing weather conditions but also insta-worthy and picturesque fall foliage. Some of the most beautiful destinations for this month are listed below. The first destination would be Florida. Although the state is famous for wrecking hurricanes, the month of November is considered the best time of the year. You can visit places like Cape Canaveral, theme parks, a sunshine spot in Merritt Island National Wildlife Refuge, etc. Montgomery, Vermont is another beautiful small town in Vermont that is famous for scenic and Instagram-worthy bridges. Apart from this, they also have numerous hiking trails and routes where you can enjoy your time off. The last recommendation would be NY's, Central Park. It is considered as the largest park in the city and where colorful trees like oak, maple, etc reside. Some of the best spots include the Lake, Bethesda Terrace Fountain, and the Conservatory Water.
Plan your November trip to Florida
Jennifer Willy, Editor, Etia.Com
Kunal Jain, travelwith.in: the unexplored and dense forests of Kaila Devi National Park
People have started to travel here too just like everywhere else and this is what I recommend for November.
Not too far from the city of the Taj (Agra) is the unexplored and dense forests of Kaila Devi National Park. The Park is spread over more than a 1,000 sq km and despite scattered villages inside the Park, it is a haven for wildlife such as sloth bears, leopards, wolves and who knows what else!
The forests in this part of India are one of the oldest and are on a plateau which give away to deep cliff like gorges where the foliage is so dense that even the sun is unable to penetrate the canopy to the ground.
Due to this and the region's notorious past as a haven for bandits, the area is largely unexplored.
November to March is bird migratory season and India see over 500+ species of birds which fly from Europe and Northern Asia's to escape the bitter cold. November is also ideal to visit this National Park as the weather gets cooler with bright blue skies compared to the scorching summer heat making outdoor activities such as jungle safaris, bird watching, hiking and fishing a pleasure to participate in. I have visited this area in all seasons with my guests for the past two years. This Park is beginning to feature more on the tourist map and as such has started to become tourist friendly with more facilities like eco lodges opening up with knowledgeable naturalists willing to share their expertise with tourists.
Plan your November trip to Kaila Devi National Park

My name is Kunal Jain and I run a tour operating business focusing on the wilderness in India.
Peter Grubb, Sea Kayak Adventures: Baja, California is still warm from the summer's sun
Baja, California is a place I love and visit every fall and winter because of miles upon miles of empty beaches, rugged desert islands, towering mountain ranges and the transparent blue waters of the Gulf of California. In November the sea is still warm from the summer's sun and hurricane season is over, so the weather is usually perfect. It's easy to get to Baja with flights to Cabo, La Paz and Loreto. The Sea of Cortez is one of the richest marine ecosystems in the world, with hundreds of species to see and one great way to experience it is on a sea kayaking trip where you camp on isolated beaches, snorkel among colorful fish, learn from local guides and stargaze at night.
Baja is close, yet exotic. Mission churches, hidden villages in the interior mountains and a vibrant culinary scene that utilizes fresh seafood and artisan products all add up to a great vacation. Baja has so much to offer and this season will see even fewer people and more of nature.
Plan your November trip to Baja, California

Peter Grubb is a professional adventure guide and founder of several travel companies that specialize in whitewater rafting, sea kayaking and culturally immersive active travel. He leads tours around the world and is active in furthering the mission of sustainable tourism.
Manny Hernandez, Embarky: New York experience last November was unbeatable
For many people, traveling in November means returning to the family nest for Thanksgiving. This sounds lovely in theory, but all too often involves sickeningly expensive plane tickets and awkward political arguments over dinner with your semi-estranged uncle. But if you're not set on returning to your roots, or you've got vacation days leftover, November can be a uniquely beautiful and peaceful time to travel, you just have to know where to go. I always embark on one trip all the other and from experience, my top pick for November travel is New York. I have been there a couple of times but my experience last November was unbeatable and I would love to be there again. Although New Yorkers heartily complain about the weather through three of the four seasons, that's because they are carefully hoarding complimentary sentiments to be released in a gush come fall. Autumn here is very, very good, and November brings an absolute embarrassment of riches. There's the Macy's Thanksgiving Day Parade, sure, but don't limit yourself.. New York Comedy Festival runs from the 4th through the 10th, the Dyker Heights Christmas Lights start right after Thanksgiving, and there are so many other art/music/craft/food/drink/holiday festivals that you couldn't possibly run out. When you're ready for a break, you can always escape the city and catch the tail end of apple picking.
Plan your November trip to New York City

Manny is a self-made entrepreneur and CEO who enjoys the freedom that working online provides. He loves to travel and he blogs regularly about his adventure around the world.
Torben Lonne, DiveIn: Fayetteville becomes covered in beautiful red and golden leaves
Fayetteville is a small town in Northwest Arkansas, located right below the Ozark mountains. In the fall, Fayetteville becomes covered in beautiful red and golden leaves that create breathtaking views. The town is famous for its nature and outdoor activities so you can enjoy hiking, kayaking or fishing. One of the things I loved the most were hiking tours that introduced me to some of the prettiest trails in the region. Most of them were not too difficult and always attracted a diverse crowd of people. I love the Arkansan hospitality and the sense of community that is carefully nurtured in this small, charming town.
Plan your November trip to Fayetteville
David Tooke, campingfunzone.com: New York is less crowded and its major museums open for the visitors
My no.1 destination for November is definitely New York. In this time of the year, New York is less crowded and its major museums like MeT, MoMA is open for the visitors. Plus, this is the best time to experience New York like a local. I have been here last year and my stay at the Mark Hotel on the upper east side was my best luxurious stay ever. Taking a fitness class with panoramic city views is the one best activity you can have there. My Bio: An avid outdoorsman from Austin, TX. Experienced at kayaking, mountain biking, tent and RV camping, fishing, archery, cycling, and survival in the wilderness. Please let me know if you decide to feature my submission because I will love to read the final article. Thanks! Best Regards, David Tooke
Plan your November trip to New York City
---

About the author - Michel Pinson
Michel Pinson is a Travel enthusiast and Content Creator. Merging passion for education and exploration, he iscommitted to sharing knowledge and inspiring others through captivating educational content. Bringing the world closer together by empowering individuals with global expertise and a sense of wanderlust.
---
---
---