A small town of Cambria along the Central Coast of California is a great destination for October travel because it is home of the famous Scarecrow Festival. The streets of Cambria (and nearby town of San Simeon) are lined with dozens of amazing and elaborate scarecrow creations made by local businesses and residents. You can strall the downtown and enjoy what California has to offer: wine tasting, olive oil tasting at local stores and enjoy the street art
---
---
Where is it best to go for vacation in October? Have you been there before, would you go again? What do you think has improved there compared to your previous visit? Which activity is worth doing there?
Tatiana Sorokina, Family Road Trip Guru blog: Cambria, California is home of the Scarecrow festival
A small town of Cambria along the Central Coast of California is a great destination for October travel because it is home of the famous Scarecrow Festival. The streets of Cambria (and nearby town of San Simeon) are lined with dozens of amazing and elaborate scarecrow creations made by local businesses and residents. You can strall the downtown and enjoy what California has to offer: wine tasting, olive oil tasting at local stores and enjoy the street art
Cambria is also located close to some of the best California attractions such as Hearst Castle and Elephant Seals Vista Point. You can see juvenile elephant seals at the Elephant Seals Vista Point in October. Hearst Castle is beautiful any time of the year but the weather is probably the best in this part of California in October as it is neither foggy nor too hot. And the ocean temperature may just get tolerable enough for a swim. October is also time for grapes harvest and related festivals in nearby Paso Robles wineries. So if you are looking for a perfect California road trip in October this is definitely it.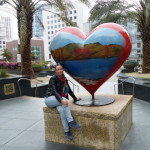 Tatiana Sorokina is an avid traveller with 20+ years of experience. She is the owner of Family Road Trip Guru Blog devoted to educational, fun and affordable travel in North America with a focus on California as well as best travel tips and hacks.
Jennifer Willy, editor, ETIA: Greece, Vermont or Dubai
Autumn is coming and soon slightly chill weather will coax us to step outside our homes. October is one of the best months of the year to enjoy both weather and vacation. Some of the best destinations to visit this month are listed below.
Greece
The first recommendation would be to visit Greece. Greek Islands like Mykonos, Kefalonia and Santorini are perfect for the month of October. It's warm and windy and the crowd is comparatively less. You can do anything, from hiking to bird watching, Greece is perfect.
Vermont
The second place would be Vermont and although we don't have to travel outside to visit this place, it makes it no less special. What can be better than forested hills and barbecue cookouts? Nothing, in my opinion.
Dubai
Lastly, Dubai would be a wonderful place to visit during this time of the year. Places of attraction include Burj Khalifa, The Dubai Mall, Palm Jumeirah, etc.
Jennifer Willy, Editor, Etia.Com
Tom, co-founder of DevSkiller.com: Hershey Park in Pennsylvania
Hershey Park is one of my favorite vacation attractions to visit any time of the year, but especially in the fall. The drive to Virginia is beautiful, as all the leaves are starting to change into their vibrant fall colors. The theme park itself is enormous and full of fun family-friendly activities and attractions everyone will enjoy.
Our favorite activity is touring the factory and getting to snack on samples and learning how the chocolate bars are made, wrapped and packaged. It's an amazing learning experience that is entertaining and worth doing again and again. We visit every few years and more stuff is added every time we visit, which is great when you have two kids that are always looking for new things to do or see.
Hershey's campgrounds are clean, beautiful and relaxing, but still within reach of the parks and rides. Camping there in the fall is amazing, with so many photo opportunities and wildlife to see still. It's a great fall break vacation spot.
The best activity is the amusement park with all the different rides and games the family can enjoy together all day long.
Tom Winter is an inveterate hacker, whether it comes to automating the tech recruitment process or enhancing his morning commute with an electri skateboard. At work, he is the lead Tech Recruitment Advisor and Co-founde of DevSkiller, a developer screening & online interview platform powered by RealLifeTesting™.
Sagar Sahay, Travel Blogger and Founder Alpha Ragas: Cyprus is the perfect autumn destination
With temperature of 27 degree celsius Cyprus is the perfect autumn destination in October.
Cyprus is a beautiful amalgamation of rich heritage and pristine beaches.For people who are interested in knowing the history of Cyprus, Kykkis Monastery is the ideal place. I also liked the beautiful Nissi Beach,turquoise blue water and white sand,literally a paradise on earth.
My other favorite is Mount Olympus.It looks surreal. Fig Tree Bay is another beautiful beach. With golden sands,crystal clear water and excellent food,it is an ideal place to spend your day. If you like water sports you can do parasaiking,water skiing and windsurfing. A lot of families visit this beach for vacation. Fasoouri Watermania amusement park offers amazing water rides,excellent food and beverages.
The last time I came here I wasn't impressed much but now with new rides it is definitely a must for tourists.
I had a great time in Cyprus and will be visiting Cyprus again soon for sure.
Bilal Khalid: the Karakoram Mountain Ranges
During October, the fall season grips the most popular tourist destinations, and the leaves all turn red and orange. It's a month-long show that offers new colors every day until the winter waves start whitewashing the landscapes. If one were to enjoy the true magic of autumn, the Karakoram Mountain Ranges would be it. Expanding over 300 miles, featuring peaks as high as 8000m, this region offers the most picturesque views in autumn. It's a fierce terrain that offers diverse geography such as lakes, passes, plains, cliffs, rivers, glaciers, deserts, hot springs, waterfalls, and much more.
Hunza, a famous valley in the same range offers views of 18 famous peaks, 10 of which are above 7000m. In October, all the high peaks are snowcapped, and their foothills appear to be on fire due to the trees that are now all red and shedding their leaves. Skardu, another scenic valley of this region has a cold desert in close proximity. By autumn, it starts to snow in the region making possible one of the most unbelievable sights; snow on a desert. Interestingly, snow doesn't melt here, it just vaporizes due to the dry weather conditions.
Bilal Khalid likes to channel his positivity to make the internet a safe place for humans. He spends half of his life on the internet, producing valuable content that helps people. The other half is spent traveling, lost in the wilderness.
Mr. Ojas Mhatre, Founder of Unstumbled.com: Hampi, India
Once an impenetrable kingdom is now known far and wide for its ruins. The ruins of Hampi are now one of the most popular backpacker destinations in the country and with the onset of winter in October one of the most beautiful destinations to visit at that time. The entire town is a UNESCO World Heritage Site that is dotted with picturesque boulders, beautiful temples and stunning architecture.
Climb up Matanga Hill for some of the prettiest sunrises and sunsets you will ever see. A trip to the Hampi Bazaar market and a boat ride on the lazy Tungabhadra river is a must during your time in Hampi.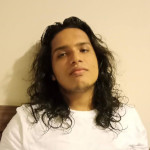 Ojas Mhatre, Founder of Unstumbled.com
Kate Cox, Marketing Coordinator - Cochise County Tourism and Economic Council: Cochise County, Arizona, USA!
I would like to introduce you to Cochise County, Arizona, USA! Cochise County is a well-kept secret, so you don't have to worry about crowds or expensive tourism prices throughout the County. Instead, you will enjoy each community's unique personality, year-long gorgeous weather and instagrammable sights wherever you turn. Kartchner Cavern's State Park near Benson is a living cave, voted the Best Cave in the U.S. by USA Today readers. It is a wondrous trip into the cool earth where soda straw formations and the massive "Kublah Kahn" column - formed over millions of years. You can meander into Historic Bisbee (one of Frommer's "must see" places for 2018) and hop on a Lavender Jeep tour in the hills, or take a golf cart tour of the town, and experience the unique history and culture of this artsy community and its century-deep history. Enjoy the view under intricate architecture of Douglas' Gadsden Hotel, one of the last "grand hotels." Built in the early 1900s, its marble staircases and gold-leaf embellished ceilings will make your heart skip a beat. The foodie in you will rejoice at Sierra Vista's surprising - and authentic - international choices, like German, Korean, Japanese, Chinese, and Thai. Then off to Willcox for biking or hiking in Cochise Stronghold and Chiricahua National Monument. Round out the day with some award-winning local wines and staring at our star-studded dark skies.
Enjoy October events including:
BENSON – known for its trains and Kartchner Caverns, be sure to visit the Horseshoe Café and the Visitor's Center
Butterfield Overland Stage Days and Rodeo – (October)
Benson Clean and Beautiful hosts the Butterfield Overland Stage Days with a weekend full of fun including live music and dancing. Start the day Saturday and Sunday with a car show, tractor pull, antique engine display, Pony Express, Buffalo Soldiers, vendors, arts and food, as well as the rodeo on Saturday that also includes kids events.
BISBEE – known for its artsy community, be sure to check out the Bisbee Mining and Historic Museum and Brewery Gulch
A Taste of Bisbee (October)
This fun fundraiser supports Rotary and their mission to help build and strengthen communities. Through lively art, delicious wine and beer and the best food around town, you will have a delightful evening while knowing you are helping worthy local organizations and events!
SIERRA VISTA – enjoy the City's many restaurants of international flavorArt in the Park – (First Weekend in October)​
As one of the Southwest's largest and most popular outdoor arts and crafts fair, Art in the Park has something for everyone. Come browse through varied selections of fine art, sculptures, jewelry, specialty food items, clothing and more. Don't miss this favorite event -which attracts more than 200 vendors each year!
Huachuca Gem & Mineral Show – (October)
Cochise College, 901 N. Colombo Ave. | Free. See live demonstrations and educational displays during this favorite event. There will be gems, jewelry, lapidary supplies, and finished and raw mineral specimens for your perusal. A certified gemologist will be on hand for free identification of your mystery gemstones. Food & beverages on site. This year's raffle prize is a 40 pound Moroccan Geode.
WILLCOX – known for producing 75% of Arizona's wine grapes, check out some of the 11 wine tasting rooms and its amazing birding hot spots
Willcox Fall Wine Festival – (October)
Willcox American Viticulture Area produces 75% of the state's grapes. Join us as we celebrate the harvest and Arizona wines from the Willcox region. Rated as one of the Top 10 Wine Festivals in North America. Includes music, art, and vendors. Free - $25 tastings. 11 am - 5 pm. willcoxwinecountry.org
​COCHISE COUNTY invites you to disconnect your phone and recharge your own battery. The expanse of mountain and sky, from sunrise to sunset, will make flipping your phone from selfie to scenic easy. Fill up with fresh air, brilliant stars, and clear blue skies.
Jim Luttjohann, President and CEO of Love Catalina Island: Catalina Island feels a world away
An island escape just 22 miles off the coast of Southern California, Catalina Island feels a world away from the hustle and bustle of the mainland. Its warm climate, beautiful blue waters, mountains and quaint towns give it a Mediterranean vibe perfect for a fall getaway that doesn't require the long international flight.
Catalina is known for its outdoor activities, from zip lining and kayaking to camping and hiking.
While there are restrictions on indoor dining and activities, outdoor dining options have increased, including new beachside dining along the waterfront.
Patios and rooftops are perennial favorites, and now more than ever, hotels are taking advantage of those spaces to offer guests breakfast or evening wine with a view - all while socially distanced. Many hotels on the island are also offering a complimentary third night stay through October 2020, including the new Hotel Atwater and the historic Banning House Lodge.
A full list of participating hotels can be found online here.
Whether you're looking to kick back and relax with a cocktail on the beach, or opt for more adventurous outdoor activities, Catalina is a great option for travelers who want a safe escape with plenty of space to roam this fall.
Arrive to Catalina via the private Airport in the Sky
Arrive to Catalina via IEX Helicopters
Jim Luttjohann is the President and CEO of Love Catalina Island, the official Tourism Authority for Catalina Island. Jim has worked very closely with hotels and businesses on the island to ensure a safe reopening to leisure visitors.
Jenna Manthe, founder of Tales of the Vineyards: Franschhoek, South Africa
A mere 1-hour drive from the iconic city of Cape Town, Franschhoek is any food or wine connoisseur's dream. Surrounded by breathtaking mountains and winding vineyards, you'll feel miles away from the hustle and bustle of city life. While Franschhoek is beautiful throughout the year, October sees it really come to life. The vines grow taller and greener, the sun shines for a little longer and the wine estates start to prepare for their busiest time of the year – harvest.
Spend your days in Franschhoek visiting award-winning wine estates, wandering through perfectly manicured farm gardens and visiting the boutique stores scattered along the town's Main Street. For those looking for a gastronomical, choose from a list of amazing restaurants that reflect the diversity and culture of South Africa. And no matter how many times you visit Franschhoek, every occasion offers something different. From wineries introducing unique experiences and tastings to new innovative restaurants popping up in unassuming locations, you'll always be whisked away in this wine wonderland.
Jenna Manthe is the founder and tale-teller behind boutique wine marketing agency, Tales of the Vineyards. What started as a creative outlet while working a harvest in the Napa Valley has now evolved into a full-time passion for wine and storytelling.
Vickie Pierre, writer and researcher, USInsuranceAgents.com: Vermont is beautiful in October
Without a doubt, Vermont is one of the most beautiful places to visit in October. No matter where you go, you'll be met with miles and miles of tree-covered mountains and valleys boasting beautiful red, yellow and gold fall leaves that you won't see anywhere else. As an added bonus, the weather in Vermont in October is nearly perfect. This makes taking in outdoor tourist attractions like the Quechee Gorge near White River Junction, the Trapp family lodge in Stowe (as in, the Von Trapp family of the Sound of Music), and the cliff-covered roads in Smugglers Notch even more enjoyable.
I visited Vermont for the first time last October. I believe what really makes the state visiting more than once is that each season is different. As the leaves change color each fall, the colors will never look the same, and the scenery will always carry new surprises. Vermont is also in close proximity to several other destinations located in New Hampshire and Maine. You can easily travel by plane, train or car, giving you the option to expand your trip beyond Vermont into new states and new territory.
Vickie Pierre is a writer and researcher with the life insurance comparison site USInsuranceAgents.com
Juergen Keller, CEO, Argentina Tours: Buenos Aires, Argentina
One of the best places to go in October in South America is Buenos Aires, Argentina. The reason for this is wonderful weather (hovering around 75 and sunny) but especially because the Jacaranda trees are in bloom. These trees with beautiful purple flowers line the city streets and create incredible photos for anyone visiting.
We have an office in Buenos Aires for our company, SouthAmerica.travel. Typically, Argentines eat meat and pasta and drink wine or Fernet. In the past few years there has been a big push for new innovative restaurants and bars to keep up with other gourmet cities like Lima and Bogota. Worthwhile activities are visiting one of the top Opera Houses in the world - Teatro Colon, visiting the bohemian neighborhood of Palermo known for it's shops and nightlife, have a coffee at Cafe Tortoni where some of Argentina's greatest artists and authors once sat, and dance Tango or visit an antique market in San Telmo.
Juergen Keller, CEO
Sam Suarez: South Dakota, a beautiful destination to visit in the fall
South Dakota, a beautiful destination to visit in the fall. From Custer State Park, Black Hills to the great Badlands National Park, South Dakota offers a variety of adventures in its parks known for wide-open spaces, natural beauty and opportunities to explore and safely social distance.
October is the perfect time to visit in order to maximize the beautiful views the great state has to offer. Whether hiking, biking or driving, visitors can be sure to catch all of South Dakota's fall colors with this fall colors viewing guide:
Fall colors viewing guide
Throughout the month there are plenty of happenings to experience including Oktoberfest in
Deadwood, the Prairie Village Hobo Marlin Pumpkin Train in Madison, Bierbörse in Rapid City, Governor Noem's Sportsmen Showcase in Sioux Falls.
See here for the full list of things to do in South Dakota in October.
Vania Silva, Outreach Coordinator, Free Tours by Foot: Sonoma, the popular California wine destination
If you are okay with splurging a little on your next getaway, October is the perfect time to visit Sonoma, the popular California wine destination boasting with towering mountains, oak-studded hills, 50-plus miles of Pacific coastline, and sun-kissed valleys. October is harvest season in Sonoma and officially Sonoma County Wine Month, making it perfect to spend some time outside enjoying the warm weather and sampling a few wines at various wineries.
October is also popular for the Sonoma County Harvest Fair, an exciting event that showcases some of the region's best wine, brew, and food. The only drawback is that October is also the busiest month, so you do have to keep that in mind and book accommodations and activities well ahead of time.
But would I visit again? Yes, in a heartbeat! I love wine and the laid-back vineyards in Sonoma, giving you a true sense of peace from the daily chaos. And I would highly suggest picking and trying one or two of the best Sonoma wine tours to check out on your next trip.
Sonoma wine tours
Christophoros KARYDIS, charterAyacht.gr: Halkidiki in northern Greece
Halkidiki in northern Greece for a sailing holiday. Amazing sunset views in October.
Bob Malkin, A Tiny House Resort
You should see what are guests say: About fall at www.aTinyHouseResort.com!
Just 2.5 hours from NYC on over a 1/2 mile of creek frontage is A Tiny House Resort. Experience a luxury tiny house vacation rental experience
---

About the author - Where Can I fly ?
I am a 34y.o. man, passionate about travel. With 5+ years on the road, 55+ countries visited on all continents, 650+ flights, 1000+ hotel nights, and a year long world tour, all self organized, travelling is a way of life. I have created this site to share my experience, and get you the best information and deals. 
---
---