---
---
Feeling like you are missing traveling far from your usual residence? While you are not alone, you should definitely consider a staycation to enjoy your local area, while saving money, spending quality time with your relatives, save the environment... and even discover new things you had never considered before!
In case you are not yet convinced that planning a staycation is a great way of spending your time, check out these expert experiences. Your conception of what is considered a staycation and why you should go on a staycation might change!
Have you been on a staycation, or planning to? Do you know why a staycation in better than standard vacation - or, on the contrary, why it isn't?
Ivy Skifstad, pharmacist and stroke survivor: 7 activities for a great staycation
Staycations have recently been becoming fairly popular.
But, one would still have to plan for it. In fact, there may be more planning involved with a staycation vs a regular vacation.
There's the shopping and the planning that goes into it the week if not weeks prior to the actual vacation.
With a staycation, you can make it any vacation you want. Just decide on a theme. Depending on if it's only you or if others are going to be involved, you get to determine that activities that will occur.
It's a great time to :
binge-watch movies and t.v. shows
read that book that you've been meaning to finish
explore your hometown
to re-connect with your family and friends
to pamper yourself
to go camping in your backyard and enjoy what you have
save money while you're enjoying yourself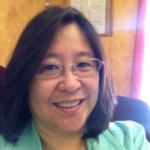 Ivy is a pharmacist and a stroke survivor. Since recovering from her stroke, she seeks to live her life to the fullest. She does this through her travels and exploring the joys of life.
Roger Senpai, rogersenpai.com: you get to appreciate the area you live in!
I have done staycations a bunch of times and they're great! You don't have to worry about booking transportation and hotels since you're at home vacationing. You don't have to pack your bags or worry about forgetting to bring something. Overall, most of the stress related to international travel is gone; no waiting in line at the airport or security checks.
Best of all, you get to appreciate the area you live in. When you're working 5 days a week, you probably don't have time to go sightseeing or walk around your city. But when you purposely do a staycation, you get a better appreciation of what your city has to offer. You don't have to travel far to be on vacation. You can play tourist in your own area!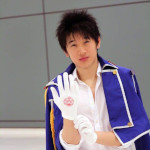 Roger Senpai
Alex Miller, Founder & CEO of UpgradedPoints.com: significant cost savings, little planning
Staycations usually provide a significant cost savings, as you don't need to pay for a hotel, and there's opportunity to cook at home instead of eating out.
Often times, the point of a vacation is to refresh outside of your home — a third party change of scenery is great fo recharging your batteries, and you're less likely to be sucked into work projects at home.
Staycations require little planning — because you're essentially staying home, there's no need to plan hotels or other expenditures, and, on the same token, you don't risk any cancellation penalties or fees.
When you participate in a staycation, you can explore many of the things in your home town or nearby area that you haven't seen before — simply because you've been too busy, or because when you travel, you always go out of the area.
Alex Miller, Founder & CEO of UpgradedPoints.com — a leading travel site that provides analysis, data, reviews and in-depth guides to travelers.
Ojas Mhatre, Founder of Unstumbled.com: have a break from my routine
Staycation has way too many things going for it to not be considered every once in a while. What I really like about a Staycation is that it allows me to save a lot of money that could be invested towards a grander trip and yet feel like I have had a break from my routine. As opposed to a vacation where I want to always read and do a million other things that I want to do but never end up doing. A staycation guarantees I have a lot more time to declutter and read, pick up hobbies and invest my time in upgrading my skills and planning activities I truly enjoy.
A staycation is also an excellent way to spend time with friends and family. Chilling with your friends at family in the comfort of your home is underrated and lastly and most importantly exploring the place you live in.
We all take the places we live in for granted, exploring the town or the city you live in like a traveler will not only help you find some hidden gems in your city, it will also help you see the place you live in refreshing light.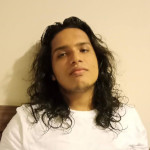 Ojas Mhatre, Founder of Unstumbled.com
Stefan Smulders, founder of Expandi.io: the most significant benefit is saving money
Although I wasn't a big fan of staycations before, lately I'm realizing many benefits these have. It's funny how I missed these advantages before, thinking that vacations are incomparable. I`ve been on many staycations and realized the beauty of it. Now, whenever I`m free, I try to make the most of the time and learn, see and experience many local things that I didn't before.
One of the most significant benefits of a staycation is saving money. You don't need to pay for plane tickets, rental cars, or hotels. Also, you`ll reduce the planning stress. Moreover, staycation gives you an insight into your community that you may never have seen before. I learned more about the history of my town, visited the restaurants and attractions that I have never before, and met some new amazing people.
Staycations taught me more about my culture, left me feeling fulfilled and happy, and home is never far away - by the end of the day you'll most likely come home and sleep in your cozy bed!
SaaS Entrepreneur | Founder of Worlds safest software for LinkedIn Automation /Expandi.io | for more than 5 years Founder of LeadExpress.nl | Father of a lovely 3.5-year-old son Steef | Married with Galyna | life in the Netherlands
Jennifer Willy, Editor, Etia.Com: you can spend a lot of time with your close ones
Although many of us are not prepared to even step outside, let alone have a vacation, numerous people are looking forward to relieving stress by spending some time outside.
There are many advantages and opportunities that staycation presents in comparison to a vacation. First of all, if you're an environmentalist, staycations should be preferred over quick holidays as the less frequently you fly, the less carbon emission is generated. It is quite surprising that even though we all fly a lot; the aviation industry is still pretty small. But what is even more astonishing is that it contributes around 5-9% in climate change. Secondly and most importantly, it saves money. How? You stay locally instead of chalking-up holiday plans and travel via airplane and stay at expensive hotels. Plus, you save the money spent on food and other similar expenses. Lastly, you can spend a lot of time with your close ones. Your usual vacations are planned and executed in such a rush that you don't get the quality time to spend with friends and family but with the staycations, you have all the time in the world.
Jennifer Willy, Editor, Etia.Com
Kristine Thorndyke, Founder, Test Prep Nerds: become a tourist in your own city
Booking a staycation is a great way to become a tourist in your own city. Oftentimes, hotels in the city near the best tourist activities / nightlife are not near where you live, meaning you get to enjoy waking up and spending the whole day and night in an area you're much less familiar with and that takes you much more out of your element than if you decided to spend an afternoon or a few hours.
At the end of a weekend staycationing in my own city, I feel like I just got back from a restorative vacation without the responsibilities of real-life and the monotony of chores or other day-to-day activities I experience in my own home. But I am also much more rested because I did not need to spend a day traveling or at the airport/train station.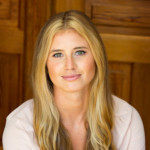 I'm an expat living in Shanghai, China, and we've enjoyed quite a few staycations in the city.
Samantha Wragg, Coco Travels: they are a stress-less way to travel
I've always been a big fan of staycations because there is usually so much to see in your own country which is often overlooked for overseas holidays. The UK is so varied - from amazing countryside to beautiful beaches and buzzing cities, we have everything. I've been on a couple of staycations since lockdown ended and I really think they are a stress-less way to travel. A couple of huge advantages include taking whatever you want with you as you usually have the car, so there's no pesky luggage allowances, plus, if you don't like somewhere, you can easily move to somewhere else with no hassle. There's also no need to worry about whether quarantine rules will change while you're away and if local lockdowns happen, it's easy for you to change your plans and just pack up and come home.
Staycations are also really good for putting money back into your country's economy and supporting local businesses. Last week I headed to Cheshire where I'd never been before and spent the night glamping in a Hobbit Home wooden pod. It was a really quirky and different way to stay and on our break we spent one day exploring the city of Chester which is full of history and one day on a hike through the Cheshire countryside so the break was super varied. I cannot recommend a staycation enough!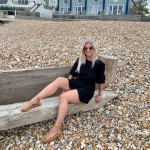 Samantha Wragg is a travel and adventure blogger, specialising in UK staycations. She loves exploring, hiking and the odd glass of champagne on occasion. You'll likely find her walking in the Peak District or taking a refreshing dip in the sea!
Ketti Wilhelm, TiltedMap.com: an opportunity to explore places we've overlooked
Better or worse than a normal vacation? Well, no, I can't say a staycation is either. But it is an opportunity to explore places we've overlooked. I'm staycationing this summer in the Rocky Mountains of Montana. After living abroad in Asia and Europe for the past five years, the timing couldn't be better – it's giving me a chance to explore the area where I grew up, which always seemed too close to home to possibly be interesting. I'm discovering it's quite the opposite.
(As you can see in the instagram shots here
and here ..)
And while staying closer to home is safer for everyone right now, it's easier on the environment all the time. There are beautiful sites to see everywhere, it's just a matter of looking at the world from a traveler's perspective to notice them. This is a great time to practice that mindset, and maybe keep the staycation attitude alive even after.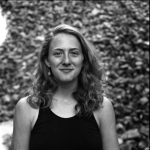 My name is Ketti Wilhelm, and I write about sustainability, travel, and culture at TiltedMap.com.
---

About the author - Michel Pinson
Michel Pinson is a Travel enthusiast and Content Creator. Merging passion for education and exploration, he iscommitted to sharing knowledge and inspiring others through captivating educational content. Bringing the world closer together by empowering individuals with global expertise and a sense of wanderlust.
---
---
---