The best place to go in July would be Istria, Croatia. Now I say Istria rather than Dubrovnik as Dubrovnik has become very crowded during the summer months.
---
---
Where is best to go for vacation in July? Have you been there before, would you go again? What do you think has improved there compared to your previous visit? Which activity is worth doing there?
Mrs D.: Istria, Croatia is calm and peaceful
The best place to go in July would be Istria, Croatia.
Now I say Istria rather than Dubrovnik as Dubrovnik has become very crowded during the summer months.
Istria is the opposite, it's calm and peaceful. There are so many amazing things to do. Pula, has the most intact roman amphitheatre. It holds weekend gladiator fights for spectators to watch.
Istria has Venetian feels throughout and you can visit many unique shops for those well sought after souvenirs. The local delicacy is truffles, a chestnut looking food that you can not only go and pick yourselves but take cooking lessons. Learning how to cook and eat them at there best.
Picturesque peninsulas, fantastic beaches and not forgetting the leaning tower of Istria. A bell tower that leans 40cm to one side.
As well as all of this, Istria is super cheap to stay and eat. And really easy to get around, which makes it a perfect road trip destination. Stay in one place, travel around, most places are within 1 hours drive away.
Check out my Instagram post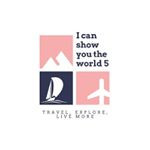 I'm Mrs D , travel and lifestyle blogger. I travel over the world with my family, trying to show my children as much of the world as I can.
Joe: Lake District in the UK is heaven
The Lake District in the UK is a majestic part of the world. Any visitor would get lost in its enteral beauty. From rolling mountains which engulf small towns to the vast open water which glistens in the sun. This place is heaven. The air is forever fresh, and one cannot help but feel at peace with the world. A must-do activity for any visitor is to see the Old Man of Coniston.
The Old man of Coniston is no person. It's a mountain and a beautiful one at that. Those who climb her embark on a journey that transports them back in time. From the foot of the mountain, you see the abandoned mining equipment of the 17th Century. As you climb you meet the ruined houses of the 18th Century. When you reach the summit, you encounter the old railway tracks of the 19th Century which seem to suspend vertically off the mountain; stuck in time. Despite the changes, this mountain has seen through the centuries one constant is the panoramic views over Coniston Water which sits below. This view, this place is unrivaled anywhere in the world.

Joe is an outdoor enthusiast who runs a blog called Cool Wilderness. He is an expert in mountaineering and has climbed peaks around the world. His favourite, the Old Man of Coniston.
Austin Tuwiner: Block Island, RI has everything
Block Island, RI has everything you could want for a beautiful July getaway.
A quick ferry ride, not far from NYC. Lots of beautiful beaches, upscale or affordable accommodations, hiking and outdoor activities, and a party that lasts all summer long!
It's the quintessential New England  summer vacation   experience for all.
My name is Austin and I have been scuba diving since I was 16 and have traveled to over 25 countries.
Joe Flanagan: Okinawa is amazing this time of the year
July is a great time to visit Japan. I know that this is not the most advertised time to do it. It is not high season and it is quite hot in the middle of summer in Japan, however this season opens a lot of possibilities. Okinawa is amazing this time of the year, same as most port cities that are near the sea. You can also visit lots of water parks, of which there are plenty to choose from. You can also book a stay at an onsen by the mountains and have a private outdoor dinner and a night dip afterwards. There are plenty of festivals to visit, and the nights are really delightful and not stuffy at all. I personally loved strolling at night in Okinawa and having late night sushi on street sushi bars. Totally worth it! Especially after a long day of diving and water activities.
Joe Flanagan, Founder of *90s Fashion World*. A blog about fashion, entertainment and culture of the last great decade. I am avid traveller and I love sharing tips with my readers of places I have visited.
Jennifer Willy: Newport, Florence, or Iceland
The first recommendation would be Newport, Rhode Island that has beauty and aesthetics of beaches, sand, and seafood. The Cliff Walk along the Atlantic Ocean features amazing beach houses and serves authentic Italian food.
Florence is another great example that everyone should visit once in a lifetime. If you have an artist soul and love architectural beauty than this place would be heaven. It offers scenic beauty that would captivate you, especially in the warm weather of July.
Another great destination for the warmer months in Iceland. The lush scenery and the mind-numbing northern lights can blow anyone's expectations out of water. The major attractions include places like Blue Lagoon and Jokulsarlon.
Jennifer Willy, Editor, Etia.Com
Oddur AriSigurdsson: hiking on the glacier in Iceland
Summer has always been the most popular time to visit Iceland. In the summer there is the best chance to catch the best weather, spot puffins, hike the glacier during a polar day sunset and it is also the best time to spot whales in the ice cold ocean. That of course comes with a price.
Summer months are usually the most busy and crowded ones in Iceland. But this summer is different. Parking lots are almost empty, it is easy to snap photos with no people at the most iconic waterfalls that normally have 20 buses parked in front of them and the silence on the empty glaciers is overwhelming. Oh and did I mention how easy it is to practise social distancing in a country that has only about 360 000 inhabitants? When you go hiking there is a bigger chance that you will bump into a sheep (there are more than 1 million of them) than an Icelander.
If there is only one thing you should do in Iceland it would definitely be hiking on the glacier. We all know how fast they are melting, so it is better to visit sooner than later. Best experience is always in small groups with certified guides like Melrakki Adventures have.

Oddur AriSigurdsson, Melrakki Adventures
Kim Hefner: Aspen, Colorado can be a nice escape from the heat
I highly recommend visiting Aspen, Colorado in July. I have been before and summer is a great time to visit. Especially if you live in a place with a warmer climate, summertime in the mountains can be a nice escape from the heat. Although it does get warm in the middle of the day, the mornings and evenings can be chilly.
One of the top things to do while you are there is visit the Maroon Bells, which is one of the most photographed places in the country. The wildflowers in July make it especially beautiful. There are paved trails in the area to walk around or you can explore some of the longer, primitive trails while hiking.
I'm Kim and I am the owner and photographer at Wild and Found Photography. I am a couples photographer based out of Denver, Colorado. I specialize in Elopements and Intimate Weddings, as well as Proposals, Engagements, and Adventure Sessions.
Finn Cardiff: Dubai Autonomous Air Taxi will be launched this year
I recommend traveling to Dubai (for both business and pleasure) since it'll be open tourists starting July 7. The restaurants and tourist attractions will be open too but with restrictions like the ones imposed on most commercial establishments.
The Autonomous Air Taxi (AAT) or the drone taxi is dubbed as the world's first self-flying taxi service will be launched this year.
At the ground floor of the Dubai Mall is the improved Dubai Aquarium & Underwater Zoo, which hosts mover than 33,000 marine life swimming in a very large tank. Kids will definitely love the VR Zoo that lets them experience wildlife adventures via virtual tours.

Finn Cardiff is the founder of Beachgoer. Beachgoer is an AI-assisted eCommerce startup that leverages big data to make profitable purchase decisions.
---

About the author - Michel Pinson
Michel Pinson is a Travel enthusiast and Content Creator. Merging passion for education and exploration, he iscommitted to sharing knowledge and inspiring others through captivating educational content. Bringing the world closer together by empowering individuals with global expertise and a sense of wanderlust.
---
---
---