---
---
Where is it best to go for vacation in December? Have you been there before, would you go again? What do you think has improved there compared to your previous visit? Which activity is worth doing there?
Heidi Siefkas, author: Maui, Hawaii with tropical temperatures
In December, Maui is the ideal vacation spot. With tropical temperatures, beautiful beaches, and unforgettable sunrises and sunsets, the Valley Isle is a little slice of paradise. A special bonus to visiting in December is the humpback whale migration. You can spot humpbacks and their young from shore, but also there are numerous tour operators that offer whale watching tours. I would highly suggest going with a naturalist to learn more about the gentle giants, other marine life, and Hawaiian culture.
Whether it is your first time or your umpteenth visit, no trip to Maui is complete without submitting Haleakala for world-renowned vistas, driving the Road to Hana, and witnessing a sunset with a local, Maui Brewing Co. beer or a MaiTai.
10 best Hawaii tours and trips
Plan your December trip to Maui, Hawaii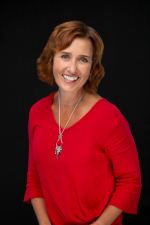 Heidi Siefkas is the author of three books, a TEDx speaker, and an adventurer. Originally from small-town Wisconsin, Heidi calls Maui, Hawaii home. Her books When All Balls Drop, With New Eyes, and Cubicle to Cuba can be found at your favorite online bookstore.
Anna Merabishvili, traveller: Maldives is not only the most beautiful, but also the most relaxing place
The most picturesque place that I have ever visited in December is definitely the Maldives. Nothing comes close to the crystal clear blue water and the white sand beaches found in the Maldives. It is not only the most beautiful, but also by far the most relaxing place to vacation in December.
I have been there 3 times and all of them were in December over Christmas. Our hotel of choice is called the Anantara Kihavah hotel and we have never felt the need to go to a different hotel. Whether you choose to stay in an overwater villa or a beach villa, they both offer spectacular views. You are constantly made to feel like you are the ruler of the island. It is simply paradise on earth!
At a glance it may seem like a vacation to the Maldives can be boring, unless you are a couple. However, having gone with my family I can say that there are plenty of activities which you can find to do. If you enjoy water sports, then you will enjoy activities such as sailing, snorkelling, dolphin watching, fishing and many more. My favourite activity that we have done there so far was definitely dolphin watching – it was a spectacular feeling to see dolphins completely surrounding our boat!
10 best Maldives tours and trips
Plan your December trip to Maldives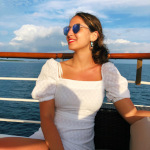 Anna is a traveller from Georgia based in London, UK. She has been travelling with her family all of her life, which instilled in her the passion for travel that she now enjoys sharing with her audience on her blog nospaceinmypassport.com.
Christian Petzold, touristic entrepreneur: Bavaria Germany feel more festive and fun during this time
This is by far one of the most picturesque places to visit on December. There are few places in the world that feel more festive and fun during this time of the year. Visiting Bavaria on December is one of the highlights of my year, especially taking some time tovisit the  Christmas Markets ‌  and drink some Muller wine while the kids go crazy looking at the cool shops and decorations.
Definitely a place everyone should visit at least once on December.
10 best Bavaria tours and trips
Plan your December trip to Bavaria Germany

Christian Petzold is a successful touristic entrepreneur, experiential traveller and round-the-world backpacker born in Germany, living in Spain. He holds an academic degree in tourism management.
James Cutajar, writer: Siquijor, the Philippines is an idyllic island
On our last trip to the Philippines, I and my girlfriend hopped onto a ferry bound for Siquijor. A small island off the coast of the more popular Cebu. Siquijor is relatively small which makes it great to explore the entire island in just a few days. Siquijor is for most parts undeveloped and is an idyllic island for those who want to explore amidst natural lush landscapes. Hikes, beaches, beautiful waterfalls with milky blue waters, and watching amazing sunsets while sipping a cocktail at a low key beach bar are what to expect.
As it happens, Siquijor is famous for its magic potions and shamans, and in the Philippines it is known as the mystical island.
December through to February is the best time of year to visit Siquijor.
Expect bright sunny days and mostly perfect weather during your trip.
10 best tours and trips from Cebu
Plan your December trip to Siquijor, the Philippines

James is the Co founder of thetraveldeck.com. A travel blog created by Jacqueline and James offering detailed guides, itineraries and money saving tips for South East Asian destination.
Mrs D, writer: St Lucia beaches are beautiful but visit the Tet Paul nature reserve trail
St Lucia has got to be top of the list of the Most picturesque destination for December. As with most of the Caribbean the beaches are beautiful but if you really want a great view, visit the Tet Paul nature reserve trail. It isn't a long hike but you get the most beautiful views of the Piton mountains at the top as well as the bay below.
I would absolutely return to St Lucia as it has so many wonderful activities to see and do.
10 best Caribbean tours and trips
Plan your December trip to Saint Lucia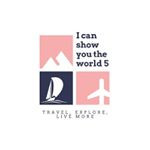 I write about the best places to visit and how to afford to get there.
Tanya Bindra, travel blogger: Slovenia provides a great alternative thanks to its tall mountains, glacial gorges and alpine lakes
If you are heading to Europe in December but aren't keen on visiting the usual destinations, Slovenia provides a great alternative. The country is often touted as Switzerland of Eastern Europe, thanks to its tall mountains, glacial gorges and alpine lakes.
I visited Slovenia  in August ‌  and was blown away. You can get the experience of being in Switzerland at nearly one-third the cost.
December is an excellent time to visit as there are opportunities for skiing and snowboarding, Christmas markets, and a wholesome holiday feel.
English is widely spoken. I never faced any difficulty in communication.
An insider tip is to visit Lake Bohinj, an hour's drive away from its more sought-after neighbor, Lake Bled. Lake Bohinj is where the locals go!
10 best Slovenia tours and trips
Plan your December trip to Slovenia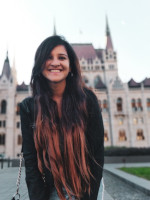 Tanya Bindra runs a travel blog at myrightsock.com. She writes extensively about smart travel in Europe, drinks coffee like an Italian and makes animated gesticulations while talking. You can subscribe to her bad jokes and handy travel tips on Instagram at @myrightsock_
Ben Thompson, golf coach: Florida, there is always something new to see and do
I always head to the sunshine state, with so many things to do, there is no better place to spend time in December.
A visit to Disney World in Orlando is a must do! It's a fun way to spend some quality time with the kids, and there is always a new ride to try out.
For me as a golfer, I can get my clubs out at the famous golf courses at
Naples Beach, and the Stadium course at Sawgrass. With both courses having makeovers in recent years, it's always a challenge each year.
There is relaxing time for my wife on the beaches of Tampa and the soft sand of Florida's Gulf Coast not far away.
With the Kennedy Space Centre only an hour away, we always try to fit in a visit with my youngest who is crazy about space.
While I'm out on the course, my film buff wife, and Harry Potter mad kids will take a day trip to Universal Studios to see the latest attractions, and later some shopping at Sherman Oaks and in the town of Burbank.
Whenever we visit there is always something new to see and do. That's what makes Florida such a great destination in December.
10 best Florida tours and vacation packages
Plan your December trip to Florida

Ben Thompson is a golf coach and editor of www.golfled.com a website sharing golf tips and advice
Emma Verhaeghe, travel blogger: Strasbourg, France is one of the most picturesque destinations
One of the best vacations I've had in December was in Strasbourg. This historical city in France is one of the most picturesque destinations when it comes to this period of the year. What makes Strasbourg so special in December is its Christmas market. It's one of the oldest and largest of Europe and can be found all over the city!
I would definitely go again if I get the chance to soak up more of this unique atmosphere because the Christmas market and decorations all over the city are getting more beautiful every year!
The best time to go is definitely early or mid-December since they already close certain parts of the Christmas market at the end of December. Besides the Christmas market you also have the lovely decorations and ice rink to visit! The city has a lot of history too so you can easily spend a weekend or more in Strasbourg.
10 best Strasbourg tours and vacation packages
Plan your December trip to Strasbourg, France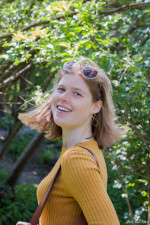 Emma is a Belgian student bitten by the travel bug who shares her adventures and city trips on her blog Emma's Roadmap. She focuses on helping you plan your trip by providing the best planning and destination tips!
David Tooke, founder: Cologne, Germany has a whopping seven main Christmas markets
Cologne, Germany is one of the best destinations I have visited in December so far. This city has a whopping seven main Christmas markets, which gives the best experience of Christmas ever. Needless to mention, the Cathedral Market which is the largest Christmas tree in the area. My last trip here was full of trying out new things like eggnog punch. Boredom is a word extinct here, as you listen to festive music and browse the stalls of enchanting gifts. To me, this is the best December travel place.
10 best Cologne tours and vacation packages
Plan your December trip to Cologne, Germany

An avid outdoorsman from Austin, TX. Experienced at kayaking, mountain biking, tent and RV camping, fishing, archery, cycling, and survival in the wilderness.
Tory Jon, Owner: Yellowstone National Park landscape is a completely different scene
While most people like to head off to a sunny beach or tropical destination, my family and I absolutely love to visit the picturesque Yellowstone National Park landscape in December!
It's a completely different scene in winter with no cars, frozen lakes, frosted forests, and steaming geysers. And, of course, smaller crowds. You can view the countryside on cross country skis, hikes, or guided snowmobile and coach tours. It's truly a sight to be seen.
10 best Yellowstone National Park tours and vacation packages
Plan your December trip to Yellowstone National Park

Tory Jon, owner of CamperFaqs.com, is an avid RV traveler who enjoys spending quality time with his family, getting closer to nature and making memories that last a lifetime. He lives by the motto, A bad day camping is still better than a good day working!
Ojas Mhatre, Founder: Jaisalmer The Golden City in Rajasthan has a living fort
Jaisalmer The Golden City in Rajasthan is our favorite destination to visit in December. The city that acts as the gateway into the marvellous Thar Desert is at its most pleasant in December! Jaisalmer also has a living fort, which means that it is in an extremely exclusive club of cities that can claim to have a percentage of its residents living inside a fort! One fourth of the entire population of the city lives inside the fort.
While December is peak season in Jaisalmer, the city gets fewer people than it does  in November ‌  and January which makes it an excellent time to spend time in the city, click some of the most beautiful pictures of the fort and to head off into the Thar desert to camp under the stars in the middle of nowhere. Not many things can top off that experience.
10 best Jaisalmer tours and vacation packages
Plan your December trip to Jaisalmer The Golden City in Rajasthan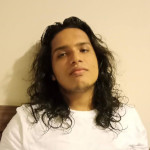 Ojas Mhatre, Founder of Unstumbled.com
Kayla Rauh, travel expert: San Diego, always something exciting to do and see
I can honestly say, after traveling for so many years, that one of my all time favorite places to go in December, especially for the holidays, is San Diego. It truly never gets old, no matter how many times I go. There is always something exciting to do and see. I see myself returning to this destination for years to come! Since my last visit, I can't say much has improved, they already are at the top of their game when it comes to having plenty to offer. Whether that means: a day at the beach, going to Old Town San Diego, Sea World, San Diego Zoo, San Diego Wild Animal Park, San Diego Bay Parade of Lights, etc. I mean, this location truly has so much to offer, it would take you years to see everything you really want to see.
One of the many reasons why it is such a good destination to return to throughout the year. Christmas is my absolute favorite though. The decorations are amazing, the perfect temperature, so many different activities to go to, great food, etc. I would also recommend staying at the Catamaran Resort Hotel and Spa. It sits right off of Mission Bay, which is great to spend time at, as well as it being in the perfect location to access a plethora of activities. Their sword fish sandwich at their restaurant is phenomenal.
10 best San Diego tours and vacation packages
Plan your December trip to San Diego
Kayla Rauh, travel expert, serves on the advisory board for Travel Enthusiast
Geninna Ariton, TrendHim: Sibiu, Romania experience being magical does not even begin to cover it
We spent Christmas in Sibiu last year, and the experience being magical does not even begin to cover it. It only snows a little bit in the morning and it completely comes to a halt in the afternoon when the lights start twinkling in the dark. Somehow, even the snow knew that people are coming out for merriment. The smell of mulled wine readily captures your senses even from afar, and the cacophony of faint giggles, Christmas songs, and a train horn fill the air. It's not just the huge Christmas market, the ice skating rink, the ferris wheel, and the multitude of rides available for the little ones that make the spirit alive. Its set in an old town with Germanic roots and even without the Christmas market, the place is bombarded with life. There are hotels for all kinds of clientele, hostels to 5-star luxury ones within an earshot of the Christmas market, and you have restaurants, coffee shops, groceries, pharmacies at your convenience, too. We would definitely visit again as we had an unforgettable time whilst there. It's great for a couples, for families, even for a group of friends.
10 best Sibiu tours and vacation packages
Plan your December trip to Sibiu, Romania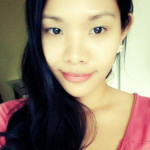 Daydreaming of pristine beaches and attempting to beat her 75 books read in a year record, she is a Communications Specialist by day and a mom to twins whenever she can. Her mailing address changes every year, and right now her postal code is in Romania where her husband is from.
Imani Francies, travel writer: Naples, Florida temperature averages around the 70's
Naples, Florida is the best place to visit during the winter in the United States because the temperature averages around the 70's around that time of the year. Many prefer to escape the cold during the December month, and while in Naples, visitors can do that while visiting the beach and soaking in the warm sun.
Yes, I have been before for my birthday, which falls on December 11. I love the beach and I always hate having to spend my birthday indoors because it is usually cold and raining, but this was like a breath of fresh air for me. The trip was romantic, quiet (there are more older people than younger), and the weather was warm and not too hot.
When I first visited, we could not find reasonably priced rentals for paddle boards or kayaks, but now they have some readily available to more reasonable prices.
The sunset cruise is worth doing. Between the warm weather and sunset, it felt as if I was in a romantic movie scene. This experience was great for it to be within December.
10 best Florida tours and vacation packages
Plan your December trip to Naples, Florida
Imani Francies is a travel writer for AutoInsurance.org
Matt Stammel, Associate: Southampton Inn, New York
A mere two-hour drive from New York City, the idyllic Southampton Inn is the perfect starting point for a food & wine staycation with girlfriends, an engaging culture retreat with your significant other, a fitness weekend with your sports club, or an invigorating nature escape with the whole family. The Inn is located within the historic Village of Southampton, NY, which offers a variety of restaurants, shopping and historical sites as well as proximity to many year-round sports and leisure activities. Whether you prefer enjoying the Inn's many on-site amenities or plan outings arranged through the boutique hotel's guest services, visitors can have the Southampton Inn orchestrate their ideal stay. The Inn's 7,000 square feet of flexible indoor space, which includes a ballroom, on-site restaurant, and conference rooms, all make the Southampton Inn an ideal location for weddings, celebrations, retreats and corporate gatherings. At the end of the day, guests can retire to their well-appointed guestrooms that include Tempur-Pedic mattresses, upscale linens, Gilchrist & Soames toiletries, complimentary Wi-Fi internet access, and flat-screen televisions with more than 100 channels. Pets are also welcome (for an additional fee) in one of the Inn's 16 specially designated pet-friendly guest rooms.
10 best New York tours and vacation packages
Plan your December trip to Southampton Inn, New York
---
---
---
---