The biggest advice I would give to fellow travelers is to find some less crowded destinations within driving distance; as long as it can be done safely while following federal, state, and local guidelines, this summer and fall can still have travel plans in the itinerary. So, forget about the touristy spots, such as Clearwater Beach, and opt for somewhere more remote and/or less crowded.
---
---
Where is best to go for vacation in September? Have you been there before, would you go again? What do you think has improved there compared to your previous visit? Which activity is worth doing there?
Discover The Tranquil Marco Island - Adam Smith
The biggest advice I would give to fellow travelers is to find some less crowded destinations within driving distance; as long as it can be done safely while following federal, state, and local guidelines, this summer and fall can still have travel plans in the itinerary. So, forget about the touristy spots, such as Clearwater Beach, and opt for somewhere more remote and/or less crowded.
I returned a couple of days ago from a week-long trip to Marco Island, FL and wrote about it extensively:
Discover The Tranquil Marco Island: A Hidden Paradise
This is a destination perfectly suited for socially distancing as you can stay on a private beach with loungers set apart (depending on your group size) from others at an acceptable distance. Marco Island is a polar opposite from tourist-crazed beaches such as South Beach, Clearwater Beach, and St. Pete Beach; while you will have an extremely difficult time finding people there who care about the importance of socially distancing, in general, I found the people at Marco Island to be respectful about keeping an appropriate distance from one another.
In addition, there is outdoor seating at restaurants & bars where you can enjoy some lovely scenic views; my personal favorite was CJ's on the Bay overlooking large, beautiful yachts. Ristorante DaVinci is very impressive as well with an Italian charm, albeit on the pricy side.
Lastly, from private boat tours to exciting water activities to even just relaxing by the ocean or pool, it is easy to have a relaxing and safe vacation at Marco Island. I came away thoroughly impressed. Also, as an added bonus, as of last week, Marco Island only had 22 total Covid-19 cases since the start of the pandemic; I would view Florida Dept. of Health for updated numbers.
Travelers should be smart in choosing whether to cancel or keep their planned itinerary. If they have a trip planned for a heavily-crowded area, I say reschedule; on the contrary, if their trip is for somewhere more remote and less crowded, I believe you can alter your itinerary to have a great time and do so safely.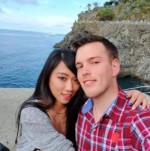 Adam Smith, CPA, MAcc
Fall in love with Barbados - George Hammerton
The best place in the world to visit in September is undoubtedly Barbados! With warm sunny weather all year round, September is considered the 'low season' which means quiet, picturesque beaches, tables are available at the highest end restaurants, and deals are available at the stunning beachfront villas which rent for 5 to 10 times the price in the winter months.
Barbados is an English speaking island, carrying with it the best of British and Caribbean culture. Not only can you enjoy a Chicken and Potato Roti from one of the local food stalls or restaurants, including Barbados exclusive fast food restaurant 'Chefette', but you can also get a good cup of tea of course!
The friendly laid back culture of local Bajans is what visitors fall in love with the island for and why many people come back year on year, calling it their second home. It's also a great place to work abroad; if you can work from home then why not work from paradise? With fibre broadband available across the tropical island it really does offer the perfect escape from the changing September weather and a real boost for anyone lucky enough to visit.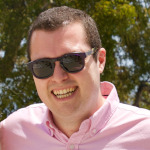 The leading luxury Barbados villa and apartment vacation rental company, serving clients from the UK, USA, and Canada from our UK office.
Niagara Falls weather is very nice during that time - Alicia Ward
I would recommend visiting Niagara Falls in September as a destination. The weather is very nice during that time of year and the area is generally less crowded than during the peak summer months. Additionally, all of the seasonal attractions are still open at this time of year. The view is incredible and the foliage in the parks nearby are just beginning to change colour in September.

Alicia Ward, Marketing Manager
Cinque Terre with a gorgeous view of the sea - Reena Rai
There are lots pretty places to visit in Italy but nothing beats Cinque Terre in September. Cinque Terre is made up of five sleepy seaside villages on the Italian Riviera. There is a train connecting the villages but the best way to see them is hiking from one to the other. You'll be rewarded with a gorgeous view of the sea and a bird's eye view of the pastel-hued villages from the clifftop.
The hikes aren't too rigorous and can be done in one day at a stretch. I recommend taking a long weekend so you can take a leisurely pitstop at each village. The gorgeous little trattorias serve fresh seafood pasta as well as the region's speciality - pesto.
I spent two days hiking between the five villages back in 2016 and I would love to visit again this year. Cinque Terre can get quite busy during summy but by September there are fewer tourists, making it the ideal time to visit.
Reena Rai is a leading UK-based fashion and travel blogger. She is an avid traveller, having visited over 40 countries with many more on her bucket list. Reena favours emerging destinations and encouraging people to visit under-the-radar places all over the world.
Madrid in September shines - Anna Merabishvili
The best place to visit in September is hands down Madrid. Madrid is a city which gets too hot during the summer, with temperatures rising above 40 C. But in September this city shines – particularly if you are from the UK like I am, where it tends to get a little bit colder in September, then Madrid is the perfect getaway place to warm up, do some sightseeing and explore.
I have been to Madrid a couple times in September, and I would love to go every year. The rooftop bars are very cheap compared to London and many other overpriced cities. Circulo De Bellos Artes is my personal favourite – that is if you enjoy sipping mojitos while overlooking the sunset in the city. Other than that, Madrid is incredibly cultural – you can visit museums, wander in the streets and admire the architecture, or go bar-hopping during in bustling night life
My experience of this city has always been positive. I think that a little bit of sunshine, friendly people and low prices is always the winning combination.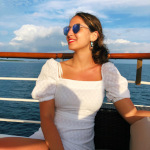 Anna Merabishvili is a travel blogger and writer. She has been writing about travel for 3 years and has been travelling her whole life.
Hawaii will be deemed safe - Jamie Larounis
One of the best places to travel in September will be Hawaii, as by that point, most travel restrictions will be lifted as it will be deemed safe to travel there. I have been to Hawaii before, and would definitely go again, especially for a longer time, as I usually only visit when transiting to and from the South Pacific.
Hawaii is a unique circumstance when it comes to recovering from the Coronavirus — because it is an island state, they have a bit more control when it comes to visitors, tracing, testing and monitoring. Folks can't just drive in to the state, so anyone coming must fly by plane, which provides a narrow opportunity for tracing and testing. Because of this, by September, Hawaii will have improved upon this system to provide a safe option for tourists to visit — they'll be able to fly in knowing things are controlled, much more so than the mainland US.
When it comes to activities, I highly suggest visiting the Pearl Harbor memorial and National Park, as well as renting a car to drive around the island. Renting a car is one of the best ways to explore beyond Honolulu, since public transit really isn't available to the popular overlooks and points. Additionally, renting a car provides a safe method of touring where you aren't crammed into a bus with a bunch of tourists..

Jamie Larounis
Awesome Fall Road-Trip Columbia River, Oregon/Washington border - Dana Greyson
This last year, October was the month that was stunning, though it could be like this in September or even early November.
Home: Winding Down, Settling In, Taking Stock
At this point, some areas are closed, other open due to COVID-19, but overall this area is doing well recovering so I would anticipate by fall the area will be open, but would be willing to check.
Some areas, from the river via boat, are by maritime law, always open. I live-aboard a boat, so can see most of the areas that way, others, by car .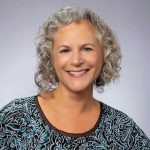 Dana Greyson, freelance writer, editor & marketing coach
several stunning lakes in Glacier National Park, Montana - Jennifer Willy
America is one of those rare countries that is blessed with wonderful locations. Below are some of the picturesque locations that are perfect for the month of September. The first recommendation would be Glacier National Park, Montana. There are several stunning lakes in this park-like McDonald Lake, Swiftcurrent Lake, Saint Mary Lake, Grinnell Lake, etc. It's said to be one of the best places in the US for backcountry hiking and backpacking trips. Flagstaff is another beautiful place that has to be visited in September. There are magnificent trees displayed in their full glory of various colors like red, orange, yellow. Lake Tahoe, California, and Nevada is surrounded by several towns like South Lake Tahoe, Stateline, Incline Village, Tahoe City, etc. You can enjoy both summer and cold weather vacations in this area.
Jennifer Willy, Editor, Etia.Com
The start of the dry season in Equatorial Guinea - Hector Nguema
September is the start of the dry season in Equatorial Guinea, leatherback turtle spawn is one of the most beautiful experiences I have ever seen. In the South of Bioko Island, the Ureka waterfalls and the unspoiled beach where the turtles lay down make me wish to remain there forever. During 2020, the country has open more for tourism and certain agencies ease the whole process. Besides the spawn of the turtles, in the path to Ureka, there is a magnificent walk along a virgin beach. Different rivers will cross while hearing the sounds of nature. At last, a pleasant walk, beach barbecue with an overnight stay in tents so we can admire the stars.
Do not think about it and visit Ureka Waterfalls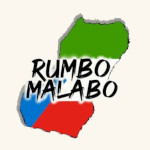 Hector Nguema, I am the founder of a local tour operator in Equatorial Guinea named Rumbo Malabo
Cancun has so much to offer - Gaurav Gandhi
In my humble opinion, traveling to Cancun is the best thing you can do with September. Cancun has so much to offer, way more than vast and gorgeous beaches, and drunk revelers. It is by far the best destination for family style fun in Mexico.
Start with the beautiful beaches of the town of Cancun. From there, make your way to Isla Mujeres. A small beach island, which gives you perfect holiday vibes.
Next destination, Playa carmen. A modern town perfect to experience the rich cultures and tastes of southern Mexico, yet being away from the hustle of Cancun. Once your ready for some activity, your options are endless.
Xel-Ha, Xcaret, Ventura, and Xoximilco are some of the best parks you can visit in your life. Try one or all. You can even take a detour to Cozumel, and indulge in some awesome dives!
To wrap up, visit the Mayan ruins of Tulum and Chichen Itza.
I have been there once in 2016, and will go there again in a heartbeat!
This might just turn out to be a week to remember!
I am Co-Founder at ChefPassport. We provide live and online cooking classes with Chefs from all over the world. As virtual travel becomes more and more normal, our offer provides a unique opportunity to connect with classic trained Chefs and learn their culinary secrets.
Madeira Island - what else? - Edyta
Madeira Island (Portugal) is a great European destination all year round, but September is by far the most amazing month to visit. The high season is over: hotel and flight prices are cheaper, it is not as crowded, while the weather is still amazing.
I stayed in Madeira entire month September last year, and we only had a couple of rainy days. You could still swim in the ocean and wear shorts all days long. Great sunbathing, swimming and hiking weather.
There are tons of activities you could do on Madeira, from simplest levada and mountain walks above clouds, to jeep tours, canyoning or coasteering. There are also tons of water activities to do; the one I recommend the most is swimming and snorkelling with dolphins in the open ocean. In Madeira, those beautiful animals are never kept in captivity, but they are often curious and surround the boats allowing participants to swim just next to them and observe them underwater.
Weather in September
Swimming with dolphins
This year, September will be even better, and that is the famous Flower Parade has been postponed from May to September (due to the pandemic). Tourists will be able to participate in a lovely colourful event full of flowers, performances, concerts and great food.
Pictures of the parade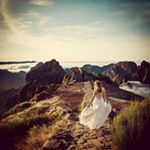 Edyta - Travel & destination weddings blogger at Say Yes To Madeira.
Concord, New Hampshire offers some of the best fall colors - Jayme H. Simões
New Hampshire offers some of the best fall colors in the world. Each September, the forests of the Granite State explore in a symphony of red, orange, yellow and green. The fall colors usually come in late September, reaching peak foliage around or after Indigenous Peoples Day/ Columbus Day. By mid October the colors are fading. Color starts north, and moves south ending on the Seacoast.
Concord. It is an emerging destination worth a look. Set in the middle of the state, with great hikes, apple picking, and all within an easy drive. It makes for the perfect fall foliage base.
Every Saturday you can visit the Farmers Market. The Main Street is quite attractive, with lots of new places to shop and eat and impressive 19th century brick architecture.
Almost 100% of the stores and restaurants along Main Street are locally owned. They range from high fashion, to antiques, to a range of authentic cuisines including Greek, Asian, American, vegan and more. It is a small city with big city offerings, reminiscent of Newbury Street in Boston, with a variety of art-inspired stores including the League of NH Craftsmen, Capital Craftsmen and Romance Jewelers, art galleries and shops with other rare finds.
So, we recommend leaf peepers make Concord their base, with its vibrant Main Street, tasty eateries, and abundant cultural offerings.
Visit Concord - Facebook
Visit Concord - Website
Visit Concord - Instagram

Jayme H. Simões, President
Acadia National Park breathtaking views of Sand Beach - Elisa M. Palumbo
Whether you're looking for a challenge or happy to sit in the car, Acadia National Park is the most picturesque destination for September. We packed up the car Labor Day Weekend and made the 12 hour drive to Northeastern Maine, heading North along coastal Route 1. If you're daring, you can make the climb up Beehive or Precipice Trail. While they offer some of the most breathtaking views of Sand Beach, it is possible to enjoy the same view from Gorham Mountain.
The best part about Acadia in September is the chance to catch the start of New England's fall leaves. Scattered throughout the park's trails are trees in vibrant colors of yellow, orange and red. The trip wouldn't be complete without a stop for dinner at the Jordan Pond House Restaurant. Popovers are their specialty! They arrive warm and irresistible. If you opt for a campsite, they are easily accessible and generously sized. Or head into Bar Harbor and enjoy the night in a true New England fishing village. It's worth staying over so you can make the drive up Cadillac Mountain to capture the sunrise. We can't wait to do it again!
Elisa M. Palumbo travels with her wife, Nikki. Together they've been curating their favorite destinations. As Eat. Nap. Explore., they're sharing their favorite things to eat, cook and see. They're currently based out of Long Island, but travel locally, domestically, and internationally.
September offers the best weather in Yosemite National Park - Valerie Root
In the United States the best place to take amazing pictures is Yosemite National Park.
September offers the best weather in Yosemite National Park to visit the park and enjoy all that it has to offer with highs in the mid 60's. The colors of fall are just beginning and the variety of colors and wildflowers is stunning.
Activities are endless and include rock climbing, hiking, camping, backcountry adventure, wildlife, and geologic wonders.
I have visited 3 times in the last 10 years and the way that traffic and crowding are managed continues to improve every visit.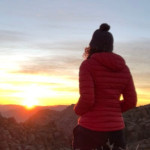 Valerie has created a resource for outdoor adventurers to get the right gear, information, and inspiration without wasting time or money. As an avid outdoorsman, she continues to push boundaries for herself, woman, and the environment.
Miami, Florida beaches are not as crowded during this time – Nena Zahedi
One of the best places to travel in September is Miami, Florida. The beaches are not as crowded during this time and it's not as hot, either! Hurricane season ends in November so it's usually slowing down around September which makes it another hot spot! Autumn is off season for Florida so you can find accommodations at a reasonable price. I have visited Miami several times before and there is never really a bad time for Miami. The city has plenty of accommodations for everyone ranging from budget to absolute luxury. The city has plenty of activities to do but spending time doing water sports is a great pastime. Try checking out parasailing or jet skiing. The crystal-clear water here will not disappoint.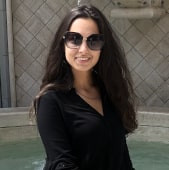 Nena Zahedi, travel expert, who serves on the advisory board for Travel Enthusiast
Carson Valley - a picturesque destination for September - Brooke Summers
Infact, Carson Valley is an ideal spur-of-the-moment and budget-friendly destination for a late summer weekend. Carson Valley is conveniently located 45 minutes south of Reno International Airport and an easy drive from San Francisco. Southern California residents can also plan impromptu getaways with a scenic road trip north on Highway 395. Carson Valley is my go-to vacation destination because it's authentic, scenic, full of things to do and easy to get to while feeling like a world away.
Experiences and adventures in Carson Valley are unprocessed and unpacked - a perfect send-off to the carefree days of summer. In true American West fashion, Carson Valley beckons visitors to unplug, breathe deep and settle into a rhythm of the landscape. Take a seat at Nevada's oldest thirst parlor for the best darn Bloody Mary you've ever had. Tee off adjacent to the Carson Range with a green fee as refreshing as the views. Use your own pedal power and mountain bike to the Tahoe Rim Trail, offering a nine mile thrilling descent to Carson Valley. When you're ready to kick back, soak in the Valley in a natural hot spring - nature's own spa.
When it's time to unwind from the day's adventures, visitors will find plenty of colorful choices, from hotels, motels, casinos and spa resorts to inns, bed and breakfast lodgings to RV parks and campgrounds in the company of creeks, peaks and desert skies...all at rates as friendly as the local characters and with careful protocols in response to COVID-19.
About Carson Valley:
Nestled at the base of the Sierra Nevada, Carson Valley begs visitors to not just drive through it, but to it. Located 45 minutes south of Reno-Tahoe International Airport and 12 miles east of South Lake Tahoe, the region's natural beauty is legendary: wide-open farms, ranches, bands of wild horses and birds of prey dot the landscape. Outdoor recreation enthusiasts follow all points of the compass with more than 50+ miles of hiking, mountain biking or walking trails along with world class road biking. The valley's museums, arts, antiquing, Basque dining, historic watering holes and more add to the destination's authentic culture. The region includes the communities of Minden, Gardnerville, Topaz Lake and Genoa, Nevada's first settlement dating back to 1851. Explore the land of everyday legends at VisitCarsonValley.org.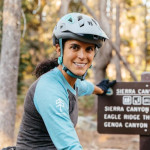 Brooke Summers, PR & Producer in the outdoor industry
Blue Ridge Mountains in Virginia's Shenandoah Valley - Melody Pittman
I love visiting the Blue Ridge Mountains in Virginia's Shenandoah Valley in the month of September. I have been several years in a row during the fall and it's a lovely time to visit. There is plenty of space for social distancing and many outdoor attractions which get better as the weather cools off and the leaves start changing colors. I doubt much has changed since things have been at a standstill for quite some time, which is just fine, it was perfect already.
I love hiking, driving the Blue Ridge Parkway, exploring Luray Caverns, strolling downtown Luray, and visiting the Lotus Garden, a Tibetan Buddhist retreat center. Massanutten is an awesome place to stay to enjoy the indoor  swimming pools   and outdoor waterpark. There are also quite a few wineries to explore in the area.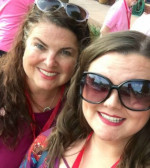 Melody Pittman and daughter, Taylor Hardy, make up the Wherever I May Roam Blog team. They write about multi-generational luxury travel, culture, and food and also freelance for both online and print publications. Both are influencers and love sharing their travel and home lives including small towns, theme parks, festivals, historical events, all things baby, and recipes.
The Balkans amazing natural beauty - Jay Ternavan
While the past years September was all about Italy for many US travelers, this year might inspire people to explore unique, less known and safer countries that offer similar benefits.
I visited the Balkans for the first time in 2010 with very low expectations and I was pleasantly surprised to learn about the amazing natural beauty of these countries. From Sveti Stefan island in Montenegro to the archaeological remains of Ohrid, from the Albanian coastline to Kosovo ottoman towns, the Balkans are waiting to be discovered.
Since then I have visited the Balkans, together with my family, more than 5 times and one can easily spot the development and efforts toward a more sustainable tourism. From the Albanian infrastructure, hotels, restaurants and nightlife to the full transformation of North Macedonia's capital Skopje.
The Balkans offer various activities from family cooking classes, truffle hunting, wine tasting and boat tours to more active tours like hiking, biking, scuba diving or even rafting in the canyons.
September is the ideal time to visit the Balkans as the weather is just the right amount of hot to allow you to take long walking tours or even chill and swim by the blue waters. A definitively must visit area during the next decade.

The founder of JayWay Travel, Jay Ternavan, was born in New York and graduated from the University of Richmond with a degree in Business Administration. He has lived, studied and worked in Europe for nearly two decades, traveling extensively throughout the region. His broad experiences range from budget to first class, allowing him to understand and appreciate the travel needs of our clients.
Grand Teton spectacular landscapes - Melanie Musson
In September, National Parks across the country become the ultimate road trip destinations. We vacation in Grand Teton National Park every fall and plan to continue. The later in September that you visit, the more fall color you'll experience.
The reasons to visit Grand Teton are the spectacular landscapes, rugged mountains, and an abundance of wildlife. Those things can't be improved upon. The animals are more active in the valley during the fall than during the hot summer when they seek relief at higher elevations.
Shortly after sunrise when the morning light hits the trees, Oxbow Bend is one of the most beautiful and magical sights you can imagine. It's especially picturesque on a calm morning when the reflection of Mount Moran is visible in the water. Sunset at Schwabacher's Landing is a perfect spot to end the day. The beaver ponds make a beautiful foreground to the Grand Teton mountains.
Melanie Musson is a writer for AutoInsurance.org. She and her family are National Parks enthusiasts and spend as much time in them as they can get.
South Florida bursts to life - Ian Centrone
South Florida bursts to life in the winter months, when flocks of "snowbirds" from up north make their annual migration down to the Sunshine State. Most of these seasonal residents are retirees looking to escape the colder winter temperatures and only hang around for a few months (typically from the end of November through mid-April). But that's what makes September the perfect time to plan a much-needed escape!
Martin County is one of South Florida's true hidden gems, located just north of Palm Beach and roughly between Orlando and Miami along a stretch known as the Treasure Coast. Encompassing the communities of Port Salerno, Stuart, Palm City, Jensen Beach, Indiantown, Jupiter Island, Hobe Sound, Sewall's Point, Rio and Hutchinson Island, Martin County is a vibrant and multifaceted destination that offers something for every type of traveler. I grew up on Long Island, New York but my family moved to Jensen Beach just before I started high school. My parents were drawn to the laidback lifestyle and coastal charm of Martin County – but I never fully appreciated all of the natural wonders and activities until I returned as an adult.
Martin County
Treasure Coast
Jensen Beach
Martin County serves up more than 22 miles of beautiful beaches and over 100,000 sprawling acres of parks and conservation lands – not to mention the most bio-diverse lagoon ecosystem in the Northern hemisphere (the St. Lucie Inlet). The county implemented a four-story height restriction to preserve the small-town feel and keep beaches free of towering condo buildings and skyscrapers. There's also world-class fishing, award-winning restaurants, countless aquatic adventures, unique attractions, impressive accommodation options, and incredible golfing (after all, there's a reason why Martin County is home to Tiger Woods and Michael Jordan's brand new, ultra-exclusive course, The Grove XXIII).
22 miles of beautiful beaches
parks and conservation lands
accommodation options
The Grove XXIII
During September, the weather is perfect for spending times exploring the outdoors, all without the crowds you would expect in neighboring destinations. Visitors can enjoy a wide array of adventures, including fishing, surfing, hiking, horseback riding, diving, camping, sailing, standup paddleboarding, and so much more. On the other hand, Martin County also offers fantastic museums, charming downtown districts, innovative waterfront restaurants, agritourism attractions, and plenty of historic sites. The best part is that it's accessible, with everything located within two hours or less driving time of four international airports: Palm Beach, Ft. Lauderdale, Miami and Orlando.
Fantastic museums
Ian Centrone is a freelance travel writer, published photographer, and award-winning social media strategist covering all things travel. Formerly based in New York, he recently spent a year living in South America and now spends his time bouncing between Brooklyn and South Florida (when he isn't quarantining, of course). His work focuses on international adventures, culinary travels, gear reviews, and whatever else catches his interest and can be seen in outlets including Men's Journal, Esquire, Travel + Leisure, National Geographic, Lonely Planet, Robb Report, Saveur, and more.
New Zealand - Rameez Ghayas Usmani
The best places to go for vacations are undoubtedly the ones that have remained least affected by COVID-19. As far as considerations go, this should be first and foremost as it gives a good indication of how safe they'll be on their tours. I chose New Zealand since most of their security measures have worked and contained the epidemic and they have a list of SoPs in place to ensure the chances of a second wave are minimal.
I'd also be on the lookout for discounts and deals from air carriers as they're likely to offer these to stimulate demand. Another key thing to remember is travel insurance. Make sure you read the fine print and that your travel, emergency evacuation, emergency hotel stay, and emergency air travel is all covered since the whole situation is highly unpredictable.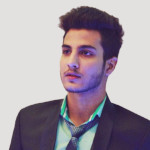 Rameez Ghayas Usmani is currently working as a Digital Marketing Executive for PureVPN. He loves to travel, read books and occasionally writes to spread his knowledge via blogs and discussions.
---

About the author - Michel Pinson
Michel Pinson is a Travel enthusiast and Content Creator. Merging passion for education and exploration, he iscommitted to sharing knowledge and inspiring others through captivating educational content. Bringing the world closer together by empowering individuals with global expertise and a sense of wanderlust.
---
---
---