The cheapest international money transfers are with WISE or WorldRemit. With WISE, the recipient will get the most money for the same transfer compared to other services.
---
---
How to transfer money overseas without fees?
The cheapest international money transfers are with WISE or WorldRemit. With WISE, the recipient will get the most money for the same transfer compared to other services.
WISE, formerly TransferWise: Get the real exchange rate and fair fees
The recipients must have access to a bank account, but these solutions are far cheaper than classic international transfer solutions such as Paypal or WesternUnion.
See below a guide on how to use Transfer Wise, and a comparison with other services, for the same 1000€ transfer to USD, at time of the check:
with Paypal, recipient will receive 1095.97$ for 1000€,
with WesternUnion, recipient will receive 1076.55$ for 1000€.
WorldRemit transfer money internationally – get $25 for your first transfer
WISE the best way to send money abroad – no hidden fees
WISE international money transfer app
WISE: transfer money abroad, good conversion rate and cheap fee, the best online money transfer services app.
WISE the best way to send money abroad
Having used for a while several online solutions, including Western Union, bank exchanges, or Paypal, they all have 2 fundamental issues. They are costly, and not really straightforward.
Numerous steps required, the exchange rate and the service fee aren't clear, a considerable amount of data is required to set up the record or the exchange, with eventually several identification steps.
Western Union remains the best (or more like the only...) approach to send cash to someone which doesn't have a bank account at all.
Nevertheless, if the beneficiary do have a bank account, the best alternative is currently WISE!
Having been using their services for over 5 years, with incredible satisfaction. The rate is constantly very low, the interface is easy to understand, the fee is minimal, and it is handled on time (2 to 3 business days with a bank exchange, or just 1 day with the credit card alternative).
You can even send a fixed amount to the recipient, or select how much you want to send. For example, if you need to send exactly 400 AED to UAE the following day, it is possible. The service will take a little security margin to make sure the payment can be fulfilled, and will give you back the difference.
WISE online money transfer
WISE setup account
To start, the login process is simple – only use your Facebook or Google account for example, you can then login with a single button click.
Therefore, if you need to proceed to an international money transfer, don't wait to use their awesome service!
However, depending on the country you are from, the country you are transferring money to, or the amount of money transferred, some extra steps might be required right away such as identity verification, if required by corresponding local regulations.
International money transfer
For example, I successfully use it every month to transfer money from my Swiss bank account to my French bank, as I have a better credit card there for daily use.
I also used WISE for transfer payments to buy a Brazilian bikini in MI MorenaBeachwear's shop in Dubai, payment was even easier than a bank transfer.
Only had to get the contact bank details, setup a transfer for a fixed target amount, and start the transfer.
Money transfer credit card
Go even further by ordering a BorderLess credit card with your WISE account, a free debit card with which you will be able to pay in all currencies opened on WISE, after having setup a currency account, or any currency in the world with their cheapest international conversion fee.
However, World Remit has access to more countries than WISE, and is the second best option.
Expert advice to transfer money internationally with no fees
While there are many ways and options to transfer money internationally with no fees, we asked the community of experts for their recommendations. Beyond the common and cheap  money transfer solution   such as WISE and other online banking systems, some of them are using very clever ways to transfer money – find out how below!
Have you been able to transfer money internationally with no fees? Which service did you use, for which currencies? Is it applicable to any currency transfer, or only to this currency pair?
Dr. Vikram Tarugu, CEO @ Detox of South Florida: PayPal pays very high currency transfer rates
PayPal is also very cheap if you and the recipient have a PayPal account apart from being extremely convenient and practically instantaneous, too. That is because even though PayPal pays very high currency transfer rates on the interbank exchange rate and fixed fees on top of this-the fixed fees seem to be quite low making it a favorite for other users in this group. Beware though, as the amounts increase PayPal gets relatively expensive quickly.
PayPal: Send Money, Pay Online or Set Up a Merchant Account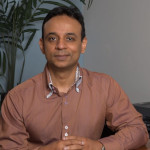 Dr. Vikram Tarugu is a gastroenterologist and medical professional focused on alcohol addiction treatment. A veteran in the medical field with over 25 years of professional experience. He is a consultant for many South Florida Rehab centers.
Jeremy Britton, CFO, BostonCoin: bitcoin - we sent over $10000 and paid less than $0.60 in fees
These days there are so many options for online transfers, and many that claim to be free or no fees. Any rational person can assume that no business would be in business to provide services totally for free, so there is always some hidden catch to the free service. Many who claim to transfer funds for free, provide their own exchange rates which may be 1-3% above the rate on xe.com.
XE - The World's Trusted Currency Authority
The most cost-effective option we have found is to use bitcoin (BTC). We have sent amounts over US$10 000 and paid less than $0.60 in fees. Yes, BTC can be volatile, and if the receiver wants cash, they can easily exchange their BTC holdings for cash within a few minutes after transfer, to avoid any daily fluctuations.
We have found that some service providers will cash out just enough of the BTC to cover their expenses, and they may leave a portion of the crypto to fluctuate, which is a good way to seek growth whilst covering costs.
Jeremy Britton, CFO, BostonCoin, the world's first crypto-ETF
Deepanshu Garg, Co-Founder at Adshade.in: there are a few low cost options available
Transferring money Overseas is a need of many but only a few trusted are serving them. Transferring money overseas for free is very difficult but there are a few low cost options available as follows:

Co-Founder at Adshade.in and Blogger at MyBankingInformation.com, Adshade is a Digital Marketing Agency where we help Small Businesses leverage the power of the Internet and My Banking Information is Financial Blog to share knowledge.
Nikki Webster, Brit on the Move: XE.com exclusively because it is FREE
I am originally from England and all of my family lives there we all frequently transfer money for gifts.
I use Xe.com exclusively because it is FREE. It's lightning fast, sometimes transfers can be as quick as three hours. FYI, they advertise two but I've never experienced it this quickly. The way it works is you get a quote similar to what you would get at a bureau of change or bank. I find exchange rates favorable give or take a little. Even if slightly lower than prime, it's typically more economical to get a slightly lower exchange rate than using PayPal who charges ~3% and uses their own exchange rates.
XE - The World's Trusted Currency Authority
Nikki Webster is a travel writer who covers how to travel while grinding a day job, how to travel without breaking the bank, hotels,
cruising, and off-the-beaten-track experiences.
Marco Sison, Financial Coach, Nomadic FIRE: there is a NO COST workaround
I retired early at 41 years old to travel the world. For the last five years, I have lived in 10 countries while visiting an additional 40 countries. Most expats need international wire transfers to pay for monthly expenses, as savings is in USD. Expats spend hundreds of dollars and endure banking hassles transferring money when there is a NO COST workaround: Use a Charles Schwab ATM.
Charles Schwab | A modern approach to investing & retirement
Normally, using an ATM overseas is a pricey transaction costing ~$10 per withdrawal. However, a Charles Schwab checking account not only does not charge you to use a foreign ATM, but Schwab will also REFUND you the fee the foreign bank charges you. This elimination of transaction fees essentially allows you to use an ATM as a no-cost international money transfer. Charles Schwab has a $1000 per day limit on ATM withdrawals, so most folks can simply use the ATM a few times and pay for all their overseas expenses without expensive transfer fees.
Marco writes about early retirement overseas for Nomadic
FIRE. Nomadic FIRE is a blog combining travel and the investing principles of the Financial Independence Retire Early movement. Marco has traveled to 40+ countries to show the best ways to invest and live in countries for 70% less than the US.
How to transfer money from PayPal to Western Union?
To transfer money from PayPal to Western Union, the only way is to use an intermediate bank account, as it is not possible to make a Western Union payment with PayPal.
1 – send PayPal money to your local bank account, or an international account such as WISE Borderless account,
2 – send the local bank money to WesternUnion.
The best method how to transfer money from PayPal to Western Union without losing too much money in the conversion process is to use a good international bank account with nearly no money conversion fee such as BorderLess bank account by WISE, with which you can set up local bank accounts in the different currencies, and transfer between each other with nearly no conversion fee, or pay in other currencies with nearly no fee.
Using this method, you will actually not even need to use PayPal or Western Union, and will surely love your new BorderLess international bank account and credit card, and will keep using WISE services for all your international payments and money transfers!
How to transfer money from PayPal to Western Union? Can you transfer money from a PayPal account to Western Union? - Quora
WISE the best way to send money abroad
WISE also supports numerous currencies – at the moment, you can send (and receive) in all of these currencies:
Australia AU Australian Dollar AUD,
Bulgaria BG Bulgarian Lev BGN,
Brazil BR Brazilian Real BRL,
Canada CA Canadian Dollar CAD,
Switzerland CH Swiss Franc CHF,
Czech Republic CZ Czech Koruna CZK,
Denmark DK Danish Krone DKK,
European Union EU Euro EUR,
United Kingdom UK British Pound GBP,
Hungary HU Hungarian Forint HUF,
Japan JP Japanese Yen JPY,
Norway NO Norwegian Krone NOK,
New Zealand NZ New Zealand Dollar NZD,
Poland PL Polish Zloty PLN,
Romania RO New Romanian Leu RON,
Sweden SE Swedish Krona SEK,
Singapore SG Singapore Dollar SGD,
United States US US Dollar USD.
How to transfer money internationally
Cheapest money transfer to selected currencies
You can also receive in the following currencies using WISE – not send yet, but it is probably only a question of time:
UAE United Arab Emirates AE UAE Dirham AED,
Bangladesh BD Bangladeshi Taka BDT,
Chile CL Chilean Peso CLP,
Georgia GE Georgian Lari GEL,
Hong Kong HK Hong Kong Dollar HKD,
Indonesia ID Indonesian Rupiah IDR,
India IN Indian Rupee INR,
South Korea KR South Korean Won KRW,
Sri Lanka LK Sri Lankan Rupee LKR,
Morocco MA Moroccan Dirham MAD,
Mexico MX Mexican Peso MXN,
Malaysia MY Malaysian Ringgit MYR,
Philippines PH Philippine Peso PHP,
Pakistan PK Pakistani Rupee PKR,
Russia RU Russian Ruble RUB,
Thailand TH Thai Bhat THB,
Turkey TR Turkish Lira TRY,
Ukraine UA Ukrainian Hryvnia UAH,
Vietnam VN Vietnamese Dong VND,
South Africa ZA South African Rand ZAR.
---

About the author - Michel Pinson
Michel Pinson is a Travel enthusiast and Content Creator. Merging passion for education and exploration, he iscommitted to sharing knowledge and inspiring others through captivating educational content. Bringing the world closer together by empowering individuals with global expertise and a sense of wanderlust.
---
---
---