---
---
We are increasingly faced with the need to transfer funds from country to country. In the modern world, this applies not only to people working abroad and travelers. This applies to almost everyone. In companies, in private life, and just to place an order from an online store from abroad, we are forced to transfer money from country to country. And although it is not officially said that in doing so we pay some commission. Which is often really scanty. Regardless, banks are very good at cashing in on us when converting currencies. The exchange rate is disappointingly unfair. It has always been that way. Until TransferWise (or WISE) came along.
The exchange rate is disappointingly unfair. It has always been that way. Until TransferWise (or WISE) came along.
As with any good story, this story began with two friends who were paid in one currency but had to pay in another. Living in different countries, they partnered to help each other save money. And we decided that if it helps them, then why not help other people transfer money anywhere in the world - FAST, CHEAP and SAFE. Still having an unpleasant aftertaste after bank transfer fees? Then this article is for you! Learn how you can save money on overseas transfers using  WISE   (formerly TransferWise).
You will be able to get cheaper currency to currency transfers, either with the same currency, or by transfering from one currency to another, for example from  EUR to USD   or from  EUR to PLN   – or any other currency pair!
WISE. Who is it suitable for?
I'm pretty sure it's for everyone. But if you are scrupulous and arrange according to ABC, the most profitable connection to  WISE   will be for you if:
You work in one country but pay bills in another.
You work for a foreign company.
You often order things / services / products from other countries.
You are constantly paying bills in different currencies.
You regularly send money orders to family / friends.
You travel frequently and are looking for the wisest way to use your money. Not overpaying to banks.
Did you recognize yourself at one of the points? There is a lot of mistrust and questions, isn't there? It's natural. Please devote a couple more minutes to this article, and you will not be able to believe how profitable it can be for you!
!!! Residents of not all countries will be able to use all the privileges of  WISE   !!! For example, the application does not support the Belarusian ruble.
But if you are part of the lucky group served by WISE, then do not miss the opportunity, and finally read this article, which will help you save money. Today, tomorrow and always.  WISE   is one of the most beneficial currency and  money transfer   offers.
How it works? Why so cheap?
In fact, the funds sent by you never leave the border of the country of origin. The money sent by you goes to the person waiting for the transfer in your country. In this case, the person to whom you send money receives money in the same way. Ultimately, money always circulates within one country. This allows the  WISE   app to provide you with the most profitable exchange rates.
Thus, if the money does not leave the country, the international commission does not apply, which, in turn, avoids additional costs for conversions and transfers.
WISE mobile app (formerly TransferWise)
The  WISE   payment system allows you to transfer and store funds in 50 currencies. For most countries and supported currencies, only the bank transfer option is available from account to account at the recipient's bank. But in some countries it is possible to pay with a credit or debit card.
Wise money transfer app can make your financial life much easier. Carefully study the algorithm for working with the application.
The  WISE   app is very easy to use and as intuitive as possible.  WISE   is not only a  money transfer   system, but also a complete application for managing your finances.
Homepage.
After a simple registration, you can immediately open an account or several accounts in the selected currency. The choice of currencies is very large. For some of them, you will even be able to retrieve account details. This is available, for example, for the dollar, euro, pound sterling as well as Turkish lira, Singapore dollar. A complete list of currencies is shown in the picture below. You can open a separate account for each of them.
In addition, you can create a piggy bank, or several piggy banks, to separate the amounts you specify from your daily spending. Thus, motivating yourself to achieve a given goal.
Account.
You can order a  WISE   debit card with a multicurrency account completely free of charge. So, by paying for purchases online or by paying with a card in different countries of the world, the money in your account will be automatically converted into local currency.
!!!IMPORTANT!! Remember to always select your local currency when paying to avoid double conversions.
Plus, you can freely withdraw cash from ATMs around the world. If your card was issued in Europe or the UK, you can withdraw cash 2 times a month for a total amount of up to 200 GBP / EUR. After exceeding this limit,  WISE   charges 0.50 GBP / EUR + 1.75% of the amount paid (excluding the free limit amount), which is still beneficial for you compared to bank cards.
Limits for other countries.
If your card was issued in Australia, New Zealand, Singapore - a free limit 2 times a month for a total amount not exceeding 350 AUD / NZD / SGD. After exceeding the limit, 1.50 AUD / NZD / SGD + 1.75% of the amount paid will be charged. If your card was issued in the USA - a free limit twice a month for a total amount not exceeding 100 USD. Above this amount - payment of $ 1.50 + 2% of the amount paid.
WISE Debit card
In order to order a card, you just need to top up your balance for a small amount (with the exception of Australia - there is no ultimate need for this). Delivery fees may apply depending on the country. The  WISE   (formerly TransferWise) card is limited to one green design. An interesting choice, because the company logo itself is blue.  WISE   came to this decision, because green is associated with freedom and can be easily found among other cards in your wallet.
No monthly debit card fee with WISE!
The slogan "Hello world" also emphasizes the idea of ​​freedom of movement. No matter where you are -  WISE   will always take care of your finances and help you save money. In addition, from the pleasant little things - the  WISE   card is thought out for people with vision problems. Due to its strange shape. Thus, you can always easily find it in your pocket.
You can also request a debit card to maintain a business account. In this case, it will have a different design and provide additional features.
Conversions. Commissions.
This is how  WISE   themselves say about themselves: Our services are on average 8 times cheaper than those of the leading commercial banks in the UK. And this is not a trick! It really is.
As we have already emphasized, the very process of currency conversion is carried out at the most favorable rate. However,  WISE   collects a commission, which depends on the account to which the transfer is made. In the "Send" tab in the main menu, you will need to select initially which transfer you want to make - international or local. We live in Poland, so all subsequent amounts will be indicated, taking into account this location.
Let's say, if you make a transfer of 1000 EUR, the commission will be 0.41 EUR. But, if you make a transfer to 4500 PLN (which is approximately equivalent to the amount of 1000 EUR), you will pay about 7.88 PLN (about 1.7 EUR) for a quick transfer by card, or 2.03 PLN (about 0.4 EUR) directly from your bank account.
With regard to international transfers. Here's what the commissions look like when transferring 1000 EUR to other countries (at the time of the exchange rate on 03/16/2021):
1000 EUR € to...

Transfer of 1000 EUR to ...

Debit/Credit card payment

Credit / Debit Card Transfer Fee

Bank payment

Commission for transfer from your bank for online payment

Bank transfer

Fee for transferring from your bank account
Of course, not all possible currencies are shown in the table. Nevertheless, for clarity, the essence, we hope, is clear. If the transfer is NOT made to another  WISE   account, then the transfer will arrive in 1-3 days.
But what if the recipient's account is in some other currency that is not on the  WISE   list (formerly TransferWise)? Can a conversion be made in this case? Of course you can! For this case, a SWIFT transfer is provided, for which, in the case of a transfer in euros, you will have to add 3, 55 EUR to the standard commission. Your recipient's bank may apply fees for receiving transfers sent via SWIFT.
Full list of countries where you can send euros via SWIFT.
!!! It is important that the recipient's account is inUSD, or EUR !!!
But if you live in Belarus, then screw it up. Nothing will come of it. For some reason, Belarus is also included in the very short list, where WISE is not served, among Syria, Iraq and Kenya, Niger. With the rest of the post-Soviet countries, this problem is not observed. I'm sorry, that's just painful to resident of these contries.
Referral Program from WISE.
Earn commissions with  WISE   by inviting your friends and acquaintances right from the app. Here's an example: after three friends have made their first transfer of at least 200 GBP.  WISE   will credit your account with 50 GBP. When registering for  WISE   for the first time through your link, the first transfer of your friends is completely free. What's important is that it works an unlimited number of times.
Even more so if your profession involves running a website or working as an influencer. In this case, you can easily donate the first free exchange to your audience. From 100 of these transfers - you can earn 1650 GBP - and that is already a good amount. The beauty of an affiliate program, be it  WISE   (formerly TransferWise) or another one, is that it is a Win-Win-Win concept. Win for you, Win for WISE, Win for your friends.
After your friends register, you can easily find them in your contacts on WISE, as well as find friends who already have an account. At the same time, without asking for any additional data. Everything is automatically synced with your contacts on your phone. (of course, only if you allow access to your contacts).
Take advantage ofand make your first free transfer to  WISE   today!
WISE in a nutshell
WISE is one of the cheapest and most convenient  money transfer   systems, and is perfect for those who want to save on the exchange rate while traveling. With  WISE   (formerly TransferWise), transfers are not the fastest, but clearly the cheapest.
WISE is in the TOP of the best applications in its segment. We also recommend taking a closer look at another profitable payment system, Revolut, whichRemember to manage your finances wisely. No unnecessary overpayments. With  WISE   (formerly TransferWise).
★★★★★
WISE REVIEW. Mobile App, Card: Amazing!
 WISE is one of the cheapest and most convenient money transfer systems, and is perfect for those who want to save on the exchange rate while traveling. With WISE (formerly TransferWise), transfers are the cheapest.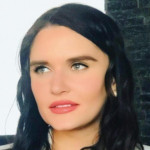 Sasha Firs blog about managing your reality and personal growth
Sasha Firs writes a blog about personal growth, from the material world to the subtle one. She positions herself as a senior learner who shares her past and present experiences. She helps other people learn to manage their reality and achieve any goals and desires. 
---
---
---