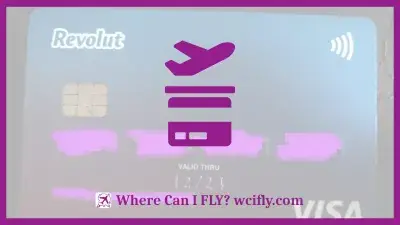 ---
---
Many people are familiar with the situation when it is necessary to transfer the n-th amount of money abroad, or even within the country. But the commissions are incredibly huge, and the transfer speed leaves much to be desired. Especially when it comes to weekend transfers. Another obvious problem is currency conversion, which ultimately leads to incredible losses. Western Union was once popular and almost the only way to transfer money abroad.
I remember the times when, when transferring 50 euros, the commission was about 10 euros !! Cosmically huge sums. But there was no choice, and we just threw money down the drain over and over again. Fortunately, today there is a huge variety of payment systems that allow you to quickly, easily, and, most importantly, cheaply transfer money anywhere in the world. We will talk about this today in this article.  REVOLUT   is a revolution among banking systems!
Who is Revolut for?
For those who are constantly traveling, forced to make payments in different currencies, and are looking for the most universal payment system so as not to overpay.
For those who receive a salary, but pay bills in a different currency and are looking for a profitable way to do this without incurring additional penalties.
For those who want to organize their finances in one universal payment system. Who is looking for a convenient way to manage their income, expenses, investments, bonds, loans and more - without reference to location.
For those who are constantly faced with the problem of unfair currency conversion - which, in turn, means the loss of money during remittances.
For those who do not want to tie their income to a specific country (this is especially true for freelancers).
For those who are constantly forced to make money transfers to different countries. Ideally, if these transfers are limited to the European Union or global currencies like transfer from Euro to supported currencies or the other way around.
For those who are just curious about where progress has come, e-mine! :)
What are the advantages over Revolut's competitors?
 REVOLUT   is a multifunctional financial service. In 2018, the service received a banking license from the European Central Bank. The  REVOLUT   account is managed through a mobile application, and a maximum of 3 physical cards and 5 virtual cards can be stored in an account.
Key Benefits:
Reasonable prices for using a debit card in case of international payments;
Investment options;
Great mobile app with many features;
Foreign transactions up to £1,000 (or currency equivalent) are exempt from currency exchange fees;
Also the advantage is that you can use  REVOLUT   to transfer money abroad.
Account creation
Account creation is fast and secure using a mobile application.
Users legally residing in the European Union and the Schengen area, upon registration, must take a selfie, a photo of their document (in my case, I was also asked for a visa photo). In addition, you will also be asked to enter personal information such as address and email. You set a password for the app for security purposes. After a maximum of 7-10 minutes, your account is activated and ready to use.
IMPORTANT!
 REVOLUT   is currently available in 24 languages, including English, French, Italian, Polish, Spanish and more. You can find full information on supported languages ​​here:
Revolut is now available in 24 languages
The language automatically adapts to the interface language of the device you are using. Unfortunately, it is currently not possible to change the language manually inside the application. Among others, Revolut, for example, does not support Russian. By default, English will be selected.
Payment
 REVOLUT   is not just a payment system.  REVOLUT   is more than a bank. The application has a very intuitive and user-friendly interface. Account replenishment is carried out in three ways.
Bank transaction.
Transfer by card. A profitable and fast way to transfer money. The process takes a few seconds and there is no additional charge.
Apple Pay. An even more convenient way to pay.
Tariffs
After registration, you will automatically have a virtual card through which you can make payments online, as well as contactlessly using, for example, a wallet on your Iphone. In some cases, this will be sufficient. But for those who would like to receive even more benefits,  REVOLUT   offers to redeem the tariff plan along with the reservation and delivery of a physical debit card.
Depending on your budget, and how much you plan to use this payment system, you will be asked to choose a tariff from 0 to about $ 13 / month for service. At the time of this writing, express card delivery is free. And current prices have been reduced by about 75 percent. While the system is not in the top of the most popular, there is a chance that such a promotion will continue for some time.
So, let's take a closer look at the tariff plans.
Free Credit / Debit Cards
Virtual debit card: reusable and disposable
If everything is clear with the former, then the option with disposables may seem like an interesting solution for many of you. For example, when shopping through Amazon or ebay. You maintain complete confidentiality of your financial data, because by making a one-time payment for a specific service, the card data is automatically changed. After the completion of the transaction, the card data is updated. Perfect solution for paranoid people like me.
You can get either a free virtual MasterCard that will stay on your account and can be used for Apple Pay or Google Pay for example, or a free disposable VISA that can only be used for one payment, and will be deleted / recreated after each payment.
Free physical debit card.
In the event that you are convinced of the effectiveness of using this payment system, and want to try its use in everyday life, you should order a free physical card from Revolut. All you need to do is to top up your current account with a minimum amount (at the time of this writing, it is $ 15 plus shipping (about $ 7)).
And after a week, the card will come directly to your address (or in any other way convenient for you). Updated information will be constantly sent to your mailing address). From the moment you receive your card and activate it through any contactless payment, you can start using it without paying a cent for service. The free physical  REVOLUT   card is serviced by the VISA system.
Paid options for plastic cards
Plus Card.
If you are convinced of the reasonableness of using the  REVOLUT   payment system, you must be wondering what additional features the system offers. The cheapest tariff is  REVOLUT   Plus. The service is about $ 4 / month.
In addition to the already mentioned bonuses,  REVOLUT   Plus offers the following: 1 free foreign transfer (each subsequent one is about $ 0.60); priority infoline; insurance for your mobile device, tickets, and refunds for purchases up to $ 300 in the next 90 days. And the ability to re-convert funds into 31 currencies, up to $ 1200 / monthly, without incurring any additional fees. This tariff is serviced by VISA or MasterCard, depending on your residence location.
Premium Card.
This rate is slightly more expensive - you will pay about $ 7.5 per month for the service. Among other things, you can pay up to $ 400 monthly from ATMs anywhere in the world at no additional charge. Make an unlimited number of money transfers for free, and one additional free SWIFT transfer. The service tariff also includes overseas medical insurance – so you do not need a separate travel insurance anymore for short trips.
In addition, while traveling, you have access to the LoungeKey zone - and in cases of flight delays - you can also take yourself up to 1 acquaintance. Three plastic cards are available in the tariff: pink MasterCard, gray and silver - VISA. Otherwise, in terms of functionality, they are identical. By the way, this is the most frequently used and recommended tariff for  REVOLUT   users.
Paid options for metal cards
Metal Cards.
For lovers of the greatest comfort and all-inclusive functions - there is the possibility of using metal cards from Revolut. They are released in 5 color versions. Silver from VISA and the rest (pink, gold, black and gray from MasterCard). Maintenance cost per month is about $ 18. When choosing this tariff, you will be able to pay monthly, absolutely free of charge, more than $ 650 from an ATM, depending on your base currency (600€ in France, £800 in UK, 3000PLN in Poland for example). It has higher insurance rates for your mobile devices, purchases, and health insurance, cashback from 0.1 to 1%, and much more. You can read more details here:
Stand out from the crowd with the Metal contactless card, earn up to 1% cashback and much more.
Other Revolut features
In addition to the above-mentioned obvious bonuses from using this payment system, financial benefits when making foreign transfers, and at least an excellent customer-friendly interface,  REVOLUT   offers even more opportunities for its users. The most striking of them:
Buying and selling bitcoin with one touch of the display.
Management of the stock exchange directly from the application.
Purchase / sale of precious metals.
Bond management.
Very low currency conversion rate and the ability to have a multi-currency account at no cost. (The main thing is not to change the rates from Friday to Sunday and always pay in local currency. Do not ask me what it is about, but based on the numerous forums I have read (in this domestic and foreign) - just take my word for it, do not. :)
Even if you use a free plan, you can always redeem extra paid features that are available in premium plans.
Get cashback as well as pleasant discounts at your favorite stores. (For example, Sephora - 8%; Guess - 7.5%; AliExpress -%; New Balance - 5%; The Body Shop - 4%; and many others).
And this is all just when using your mobile device.  REVOLUT   is a revolution in payment systems. If you travel a lot or earn and spend in different currencies, or simply, to one degree or another, the problem of losing finances by means of conversion is your routine - in this case, without hesitation, take advantage of the innovative features of  REVOLUT   to save on your  EUR to PLN   transfers or your  EUR to USD   transfers, and any currency conversion. See for yourself why millions of people around the world choose it TODAY.
Other solution for cheap money transfer and spending abroad: WISE
PS: I also recommend taking a closer look at another profitable money system for travelers and people facing problems with currency conversion and transfers abroad.  WISE   - without overpaying, transfer your money quickly, wisely and safely.
WISE, formerly TransferWise: Get the real exchange rate and fair fees
---
---
---
---